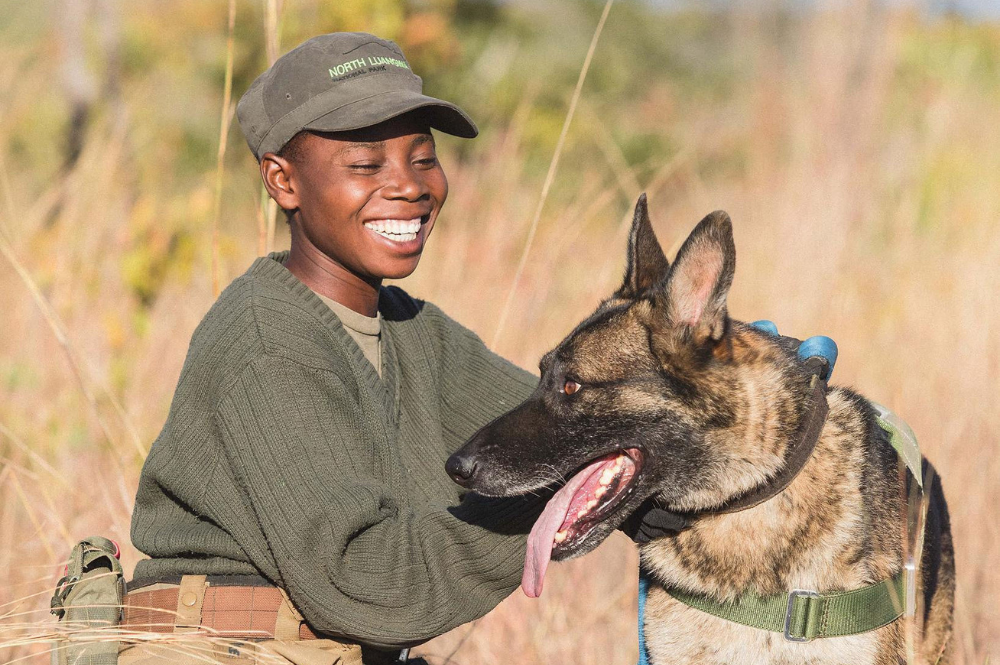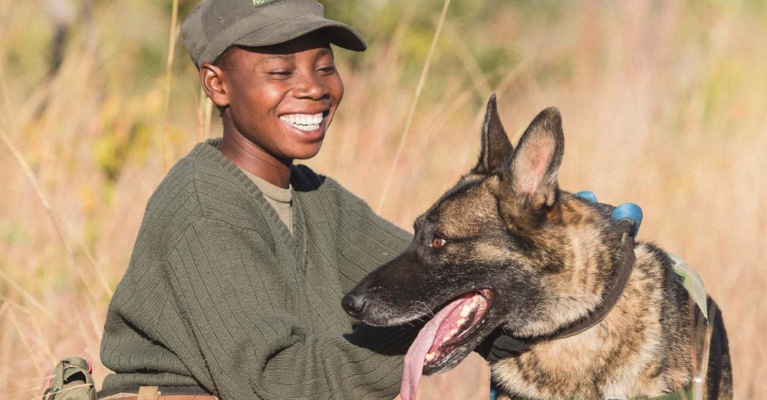 Credit: Mana Meadows Photography
Last year, we helped to build a new veterinary lab at the Sumatran Rhino Sanctuary, brought more than 50 people together to increase the effectiveness of anti-poaching canine units, provided care for injured black rhinos before releasing them back to the wild, and witnessed poaching numbers drop by more than 50% since 2014.
Download our latest impact report
Increasing the protection and monitoring of rhinos is key to giving all five species a future. Much of our work centres on improving rhino protection, law enforcement and monitoring so that we can reduce the key threats facing rhinos: poaching and habitat loss.
We provided

160

uniforms for rangers at uMkhuze Game Reserve, South Africa.
Rhino populations must be kept safe and monitored closely if they are to grow, especially if the poaching threat is intense. This requires well-equipped and trained ranger teams working around the clock. In 2019-20, we purchased 160 sets of camouflage uniforms for rangers at uMkhuze Game Reserve, as well as cover essential aerial surveillance costs to ensure that rhinos can be monitored and protected every day.
To safeguard two of the rarest rhino species, Javan and Sumatran rhinos, Rhino Protection Units (RPUs) patrol the dense forests of Indonesia. Thanks to the continued efforts by the expert four-person RPUs, there have been no Javan rhinos poached in more than 20 years, and no Sumatran rhinos poached in 14 years, in the areas where RPUs patrol. With your generous donations, we have been able to continue supporting the essential work of Rhino Protection Units, enabling them to monitor the remaining Javan and Sumatran rhino habitats to record all rhino signs, remove dangerous snares, and deter would-be poachers.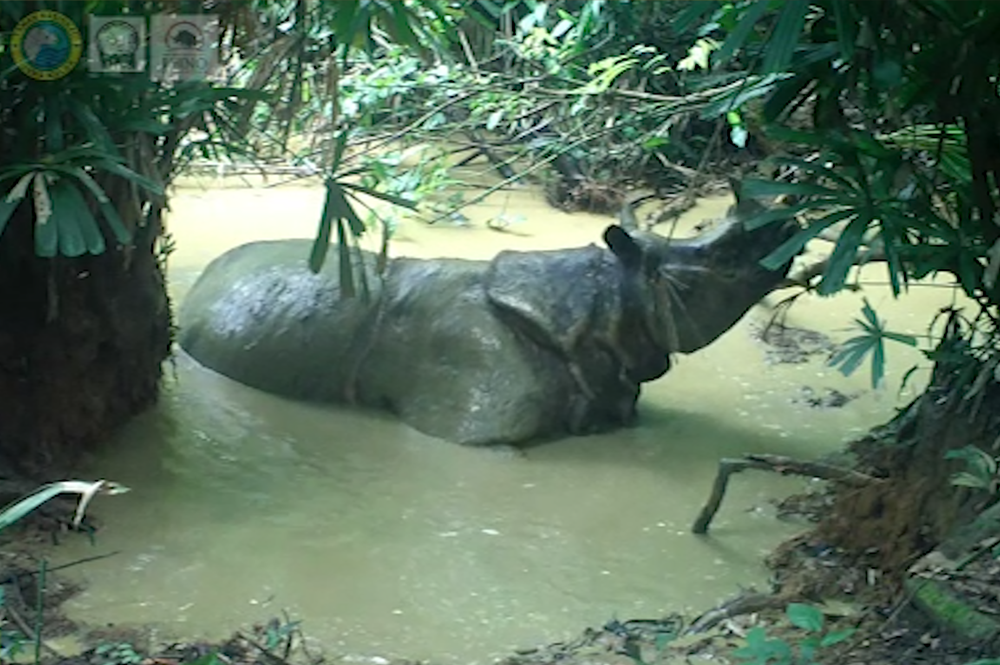 Thanks to continued efforts by Rhino Protection Units, the Javan rhino population has now grown to 74 individuals. While the species remains Critically Endangered, the recent rhino births give hope for the future.
Poaching and wildlife trafficking are lucrative forms of transnational organised crime that have decimated populations of rhinos and other wildlife species. To combat this, we must bring people together to boost collaboration and learn best practice.
We brought

50

people together to share knowledge, boost effectiveness and develop partnerships.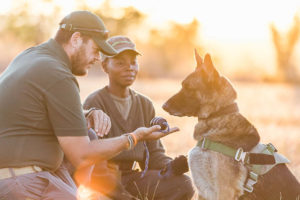 Since 2018, we've helped to create a network of anti-poaching canine units across Africa by helping to fund, coordinate and facilitate workshops in South Africa and Kenya, bringing canine teams and experts together. Having these teams from different conservancies and countries come together to share their knowledge and skills not only helps to improve their effectiveness, but also encourages collaboration for conservation among other programmes in Africa; something that we at Save the Rhino strive to achieve as we work towards our common goal of rhinos thriving in the wild.
In addition, we support the operational costs of a number of canine units that are integral parts of our programme partners' anti-poaching efforts in Kenya, Zambia, Namibia and South Africa.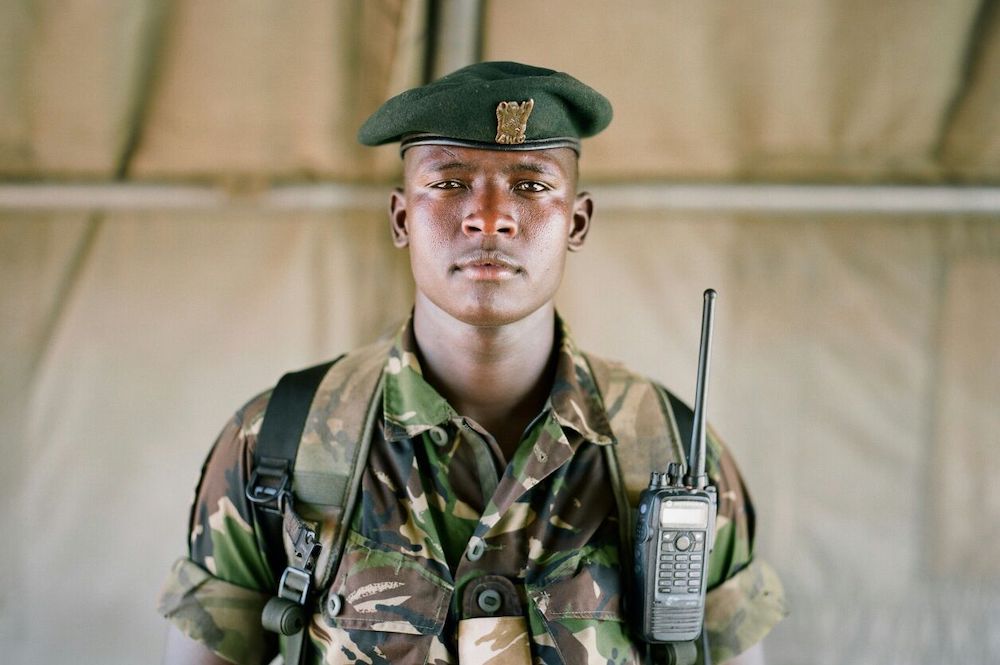 "We are training and improving every day, and are grateful for being able to attend the Working Dog Workshop... this is a great opportunity to network, and gain more skills, especially in tracking and law enforcement work."
Joseph Piroris, Commander of Lewa Conservancy's Canine Unit
It takes a community to save a rhino. By working with people living in and around rhino reserves and conservancies, and listening to what they need, we're connecting more people to rhino conservation and building future generations of rhino protectors.
In 2019

374

conservation lessons were delivered through the Lolesha Luangwa programme in Zambia.
Many people living around Zambia's North Luangwa National Park have never seen a rhino. Lolesha Luangwa aims to change that, by bringing more children into the Park and inspiring them to protect the incredible wildlife within it.
Through school trips into the Park, the Lolesha Luangwa (which translates to "Look after Luangwa") initiative aims to win the hearts and minds of local communities, raising the profile of flagship species such as the black rhino, and engaging more people in positive environmental action to support the long-term security of the species.
During 2019, one lucky class saw two male black rhinos during their trip. Many children took photos and printed them to take them home to show their families and friends, sharing their new-found passion for rhinos with their communities.
During school visits in 2018 and 2019, when learners at Lolesha Luangwa were asked to chose a phrase that best describes North Luangwa, 90.6% said they felt it was "a place to protect" and "inspiring".
Stopping illegal wildlife markets needs action on several fronts – strong laws need to be in place, those laws need to be enforced and, crucially, the public need to support the law rather than supporting the illegal trade.
Our partners reached

>70,000

people in Viet Nam, through an emotional story about the impact of rhino poaching.
Research in Viet Nam tells us that while most consumers understand that purchasing rhino horn results in the death of a rhino, they feel disconnected to this outcome: they don't see themselves as part of the rhino poaching crisis. Our partner, Education for Nature – Viet Nam (ENV), is working to change this, sharing messages that empower people to make a difference.
During 2019, ENV held a month-long campaign to celebrate World Rhino Day, raising public awareness about the plight of rhinos through video content across a number of social platforms, calling for public action to stop using rhino horn. Using an emotional story about a father's relationship with his son, ENV delivered a strong message about rhino conservation, airing across more than 56 TV channels in Viet Nam.
The film, 'Children know the score on poaching', was viewed more than 1,678,000 times on YouTube, sharing the message: "There is no need for humans to use rhino horn. Let's say no to rhino horn and stop the killing of rhinos."