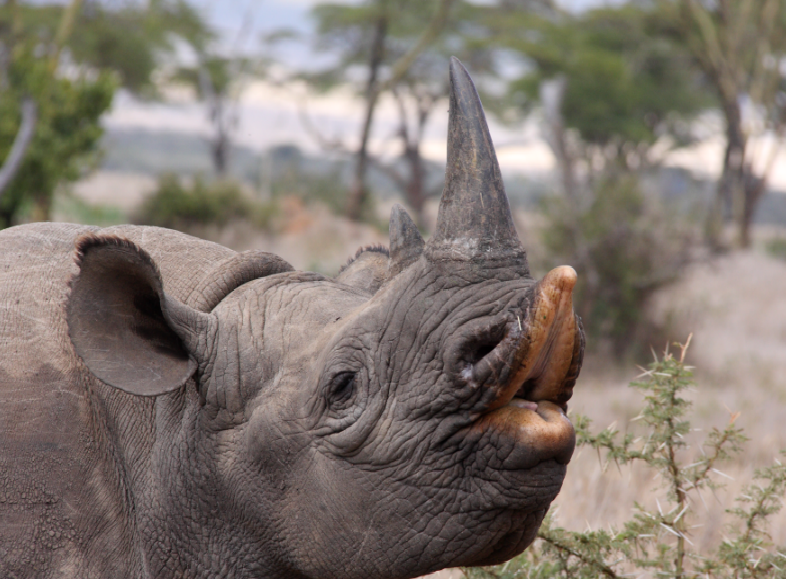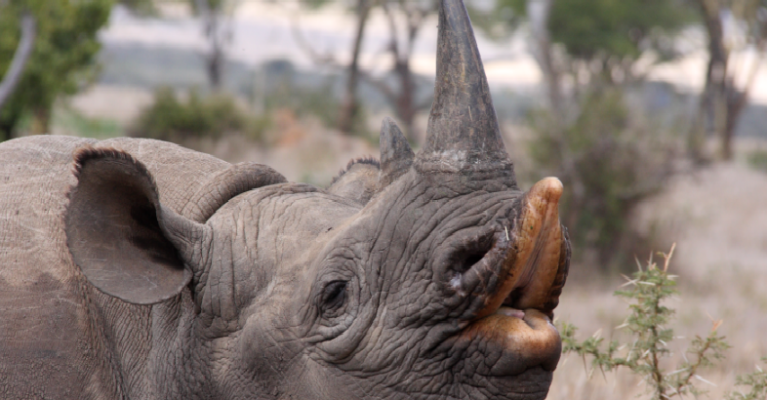 Can I donate items to Save the Rhino International (SRI)?
We are very grateful for any items that you may want to donate to us. These may be items for our office or items we can sell in an auction to raise money. Please email us.
Can I choose to donate money to a specific programme?
Yes, you can, you can read about all of our programmes here. When making a donation, use the 'What is this donation for?' dropdown list to choose which project you would like to send the money to. Alternatively, if you choose to give to our general fund (Save the Rhino Annual Fund), we'll make sure your money is sent where the need is most urgent – and you'll help cover the costs of running our organisation. You can donate here.
Does Save the Rhino put on events?
Yes, check out our events page for a full list of what's coming up!
How can I volunteer for SRI?
We are an incredibly busy office and so we are especially appreciative of the support our volunteers give us. We would be very happy to chat with you about volunteering in our office in central London. Find out more and apply.
We are not able to arrange for you to volunteer with the rhino programmes themselves.
I am a company and I would like to talk about becoming a corporate sponsor for Save the Rhino, who should I speak to?
We would love to talk to you further and discuss how we can best work together. Information on our corporate partnerships can be found here. If you are interested, please do email us.
How can I get updates on Save the Rhino's work?
We send out a monthly newsletter called RhiNews which will keep you updated with all our latest rhino stories, news and campaigns. Sign up here. We also update our pages on Facebook, Twitter and Instagram with rhino news and just revealed information – be sure to keep your eyes peeled!
I have raised some money for rhinos. How should I send this to you?
There are many ways you can send your donations to SRI, each is explained further on our donations page.
How much money do you spend on governance costs?
We are very proud of our low governance costs. As a UK registered charity, all of our accounts have to be externally audited and can be seen on the Charity Commission's website. You can find out how we spend our money and the programmes we fund here.
Why does Save the Rhino spend money on fundraising?
We spend money on fundraising for the purpose of raising more money for our programmes. We try to limit this as much as we can, always aiming to make £3 for every £1 that we spend. Read about how our money is spent and our impact, here.
I need some information for my homework/thesis/dissertation – can you help?
Each year, we receive hundreds of requests for assistance from school children and students. Unfortunately, we can't assist with specific questions, arrange interviews or answer questionnaires.
However, there is information about rhinos and the discussions around how best to protect them on our website which can be found here. You can also read about the debate on complicated subjects in our thorny issues. Alternatively, if you cannot find information on our website then the Rhino Resource Centre that we help to fund, it is a fantastic resource and may be helpful for your project.
How can I learn more about discussions around more controversial rhino issues?
We have lots of information on rhino issues such as trophy hunting, legalising the horn trade, dehorning and many more in our thorny issues section.
Didn't get the answer you were looking for? We're happy to help, say hello.