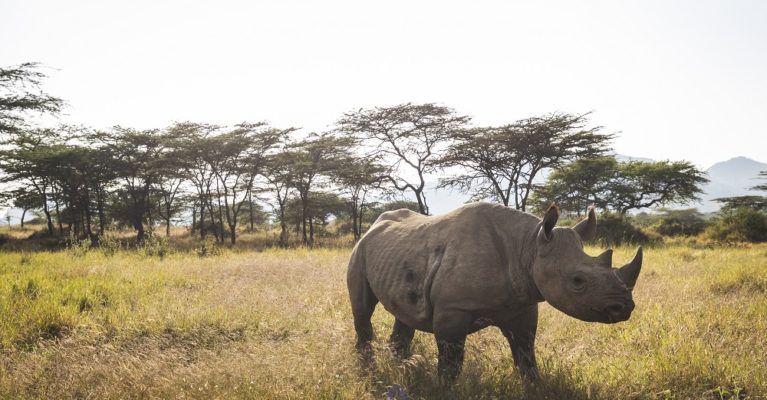 Credit: Mikkel Beisner
Save the Rhino Free Will Service
We have partnered with the award-winning Farewill team to provide a free will-writing service, either online or, if your will is more complex, by telephone. There is no obligation to leave a gift to Save the Rhino, but we hope that, once you have taken care of your loved ones, you might consider including rhino conservation as part of your legacy.
Here at Save the Rhino, many of our friends and supporters are the kind of people who jog up Kilimanjaro before breakfast, so talking about making wills is strange territory for us. But the fact remains that legacies are a vital source of income for UK charities and for global wildlife conservation.
And so we are incredibly grateful to those friends who, having taken care of their loved ones, choose to leave a gift to Save the Rhino International in their will. In return, we promise that all such gifts are treated with sensitivity – never pressured and always private – and are used for the greatest possible conservation impact, to ensure that generations to come can live in a world where rhinos roam in the wild.
Save the Rhino cannot offer legal advice, but we do strongly encourage people to use the services of a solicitor or a will-writing service like Farewill when making a will, to ensure that your wishes are followed and that the amount of tax paid on your estate is managed properly. If you decide to leave a gift, you may not need to make new will, small changes can be included in a 'codicil' that is read alongside your will. Again, we encourage people to seek legal advice.
There are three main types of gift that you can leave:
You can leave some or all of your estate, after your family and loved ones are provided for; this is called a residuary gift
You can leave a fixed sum of money, called a pecuniary gift
You can leave a specific gift, such as stocks and shares, a house, or a piece of art or jewellery, called a specific legacy
All gifts are valuable but, as a percentage of your estate, the residual gifts tend to hold their value best over time.
When leaving a gift, a solicitor will need Save the Rhino's address and charity number. Some sample wording, for a residual gift in this case, might read as follows:
'I give XX% of my residuary estate [or £XXX] to Save the Rhino International of Unit 3, Coach House Mews, 217 Long Lane, London, UK, SE1 4PR, registered charity number 1035072, for its charitable purposes and I further direct that the receipt of the Treasurer or other proper officer of Save the Rhino International for the time being shall be a full and sufficient discharge for the said legacy.'
If you want to speak to someone at Save the Rhino about leaving a gift, please call Jon Taylor, Save the Rhino's Managing Director, on +44 (0)20 3918 9057 or email jon@savetherhino.org
Thank you for thinking of Save the Rhino.