Our promise to you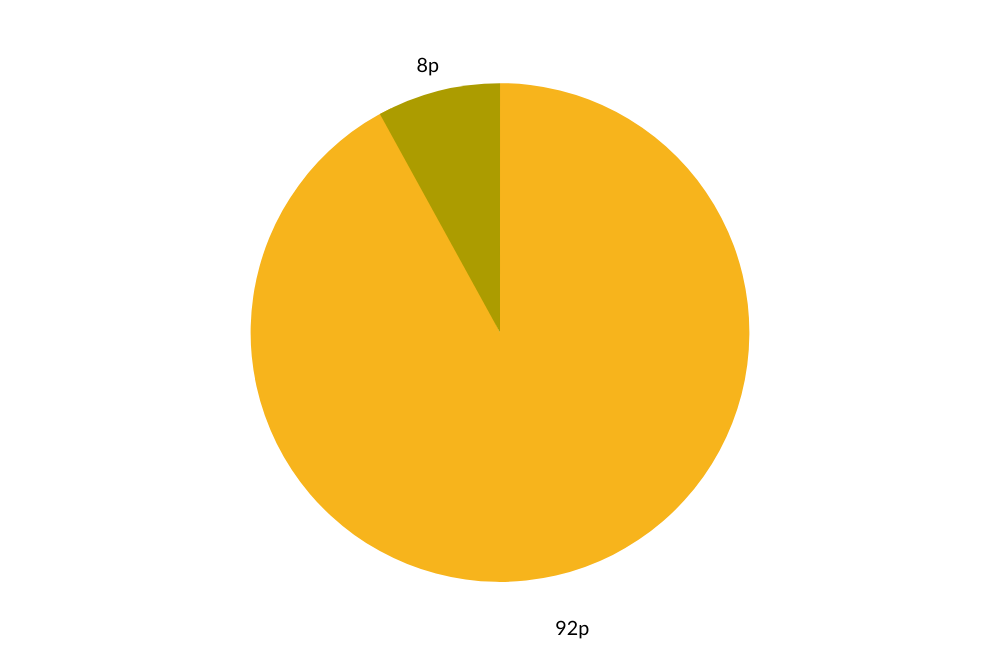 We're committed to using the money we receive wisely, making sure that every penny is valuable for rhinos. For the year ended 31 March 2021, for every £1 donated to Save the Rhino: 92p was spent on saving rhinos, 8p was spent on fundraising and overheads.
Give with confidence
Save the Rhino is a proud member of the Fundraising Regulator. The Fundraising Regulator is the independent regulator of charitable fundraising in England, Wales and Northern Ireland, providing best practice guidelines for fundraising. These are the standards that we at Save the Rhino use to guide our fundraising activities to ensure that we are acting in the way that the public, our donors and our supporters, would be proud of.
We are committed to spending the money you raise towards our work in the best ways possible – and keeping our overheads as low as possible without holding back our growth. We don't have the budget to do things like telephone or door-to-door fundraising – but even if we did, it's not really our thing!
You might spot us collecting funds outside train stations in rhino costume when we've got a spare volunteer, but we'll never ask you for money over the phone or on your doorstep, or employ people to do so. If you're a long-term supporter who likes to read up on our work, we like to send you a copy of our magazine The Horn each year.
We also take protecting the information and data you give us very seriously and make sure that you only ever hear from us because you would like to keep in touch. Take a look at our privacy policy to find out more about how we use data.
Our values guide our approach to everything we do. They're at the heart of how we save rhinos – whether we decide to fund a certain item or what stance we take on a controversial topic. Our values are also at the heart of how we keep in touch with our supporters – in whichever way that works for you.
You're the people who make saving rhinos possible. So we'll always make sure you know what impact we're achieving together – because we can't do it without you!
If you have any queries, concerns or complaints: we are here to help. Just send us an email. If you would like to contact the Fundraising Regulator about our work or make a complaint, you can do so here.
Our values
Save the Rhino International's staff and Board of Trustees:
Are dedicated to and passionate about Save the Rhino International's vision and mission
Are resourceful, professional and practical, spending time and money wisely and effectively to get value for money and in order to be able to grant out as much as possible to field programmes
Strive for openness and transparency, especially in terms of how we work with the field programmes we support and how the funds we raise are spent
Aim to be well-informed about rhino conservation issues, through our CEO's membership of the IUCN SSC African Rhino Specialist Group, and our liaison with field programmes throughout Africa and Asia
Are not afraid to take and defend difficult or controversial positions, so long as they are informed by the best possible science or evidence
Are responsive to field programmes' priority needs, whether funding, training or knowledge-sharing or simply moral and practical support
Enjoy meeting and getting to know our wider "rhino family" of supporters – local, national and international, individuals and organisations – so that they can share our successes
Aim to punch above our weight, by raising our profile and by working in partnership with others
Value our staff and volunteers, creating opportunities for personal and professional growth and development and helping them reach their potential
Are adaptable, flexible and lead by example
Love our work and aim to have fun at the same time!