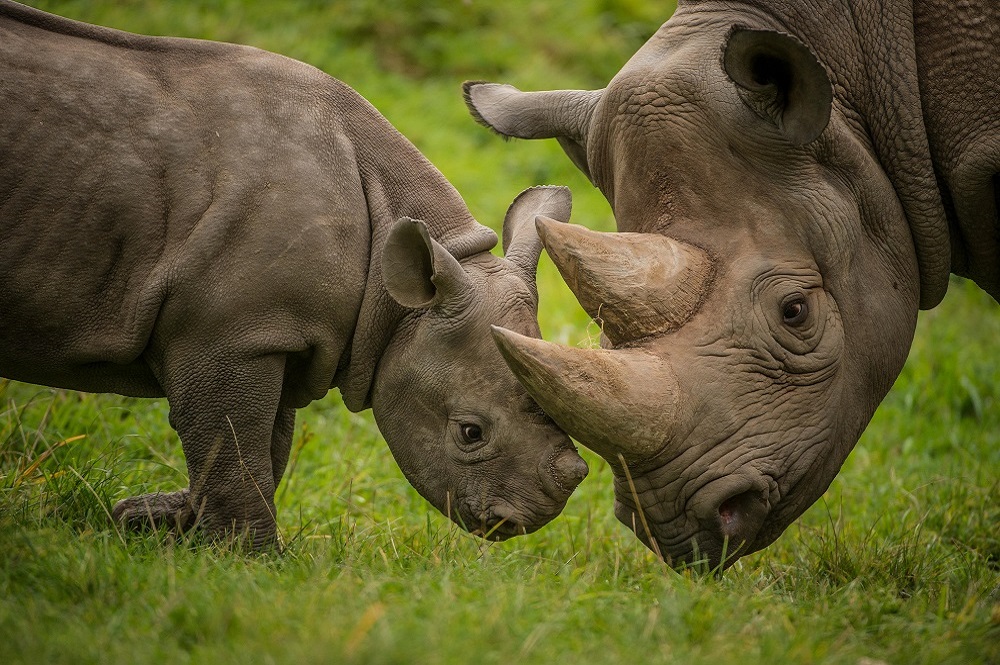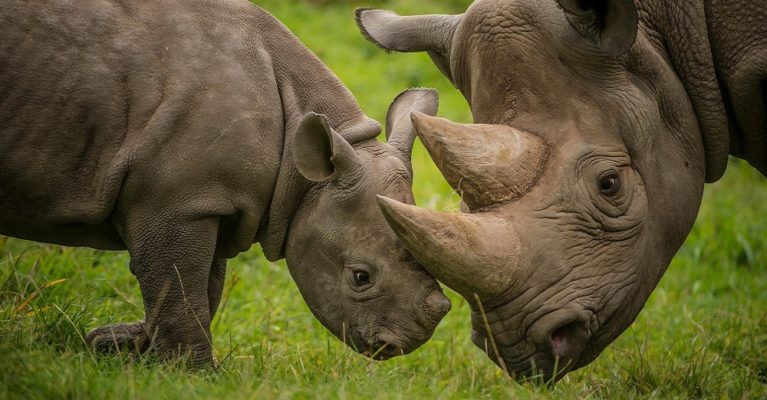 Credit: Chester Zoo
We work with zoos to support rhino conservation across Africa and Asia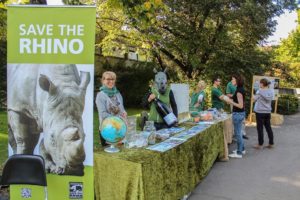 We work with a number of zoos across the UK and Europe, all supporting rhino conservation in their own incredible ways. Even last year, when the Covid-19 pandemic forced the closure of many zoos, our zoo partners still managed to make a tremendous impact across Africa and Asia; their donations have helped to expand the Sumatran Rhino Sanctuary in Indonesia to accommodate new rhinos, as well as boost rhino numbers and community engagement at the Lowveld Rhino Trust in Zimbabwe. They have also helped to give rangers the equipment they need to protect rhinos in South Africa's Hluhluwe-iMfolozi Park and uMkhuze Game Reserve, and supported behaviour change projects that reduce demand for rhino horn in Viet Nam.
We raised

£148,180

thanks to our zoo partners in 2020-21
Zoos champion rhino conservation with us in a variety of ways. Some make grants to our field programmes through their charitable trusts, and some organise fundraising events such as sporting challenges or activities for World Rhino Day in September. Others run competitions, raising funds and donating these on behalf of their supporters. We work closely with our zoo partners, providing resources, photographs and videos, posters and merchandise. Sometimes our zoo friends even want to borrow one of our rhinos (we mean our costumes, of course!)
Download our latest zoo impact report
We work with zoos achieving high standards of animal care
All of the zoos we work with are members of either of the following organisations:
Being part of EAZA and BIAZA ensures that all the zoos we work with achieve high standards of care for all their animals, so we know that their rhinos have everything they need to be happy and healthy. EAZA and BIAZA also coordinate breeding programmes among their member zoos across Europe. In addition, both associations contribute to the conservation of species in their natural habitats.
In 2005, we joined forces with EAZA on the 'Save the Rhinos' campaign. This campaign raised an incredible €660,000 for rhino conservation efforts.
Together, we're delivering impact for rhinos in the wild
In 2020-2021, the following zoo partners raised an incredible £148,180 for Save the Rhino's conservation partners and programmes:
Berlin Zoo
Bioparc Valencia
Bioparco di Roma
Colchester Zoo
Cotswold Wildlife Park
Dublin Zoo
Edinburgh Zoo
Erlebnis Zoo Hannover
Folly Farm
Fondation Le Pal Nature
Friends of Berlin Zoo
Knuthenborg Safaripark

Credit: Chester Zoo

Monde Sauvage Safari Parc
Parc Animalier de Branféré
Parco Natura Viva
Réserve Africaine de Sigean
Rotterdam Zoo
Safari Park Beekse Bergen
Salzburg Zoo
Tallinn Zoo
Tierpark Berlin
Touroparc
West Midland Safari Park
Wilhelma Zoo Stuttgart
Zoo de la Barben
Zoo de la Boissière du Doré
Zoo du Bassin d'Arcachon
Zoo Krefeld
Zoo Madrid and Parques Reunidos Foundation
Zoom Erlebniswelt
Zoo Schwerin
Zoological Society of East Anglia
Zoo Zlin
Find out more about how and why we work with zoos to help rhinos.
If your zoo is interested in supporting the work of Save the Rhino International, please contact us by e-mail: info@savetherhino.org or by phone: (+44) 020 7357 7474