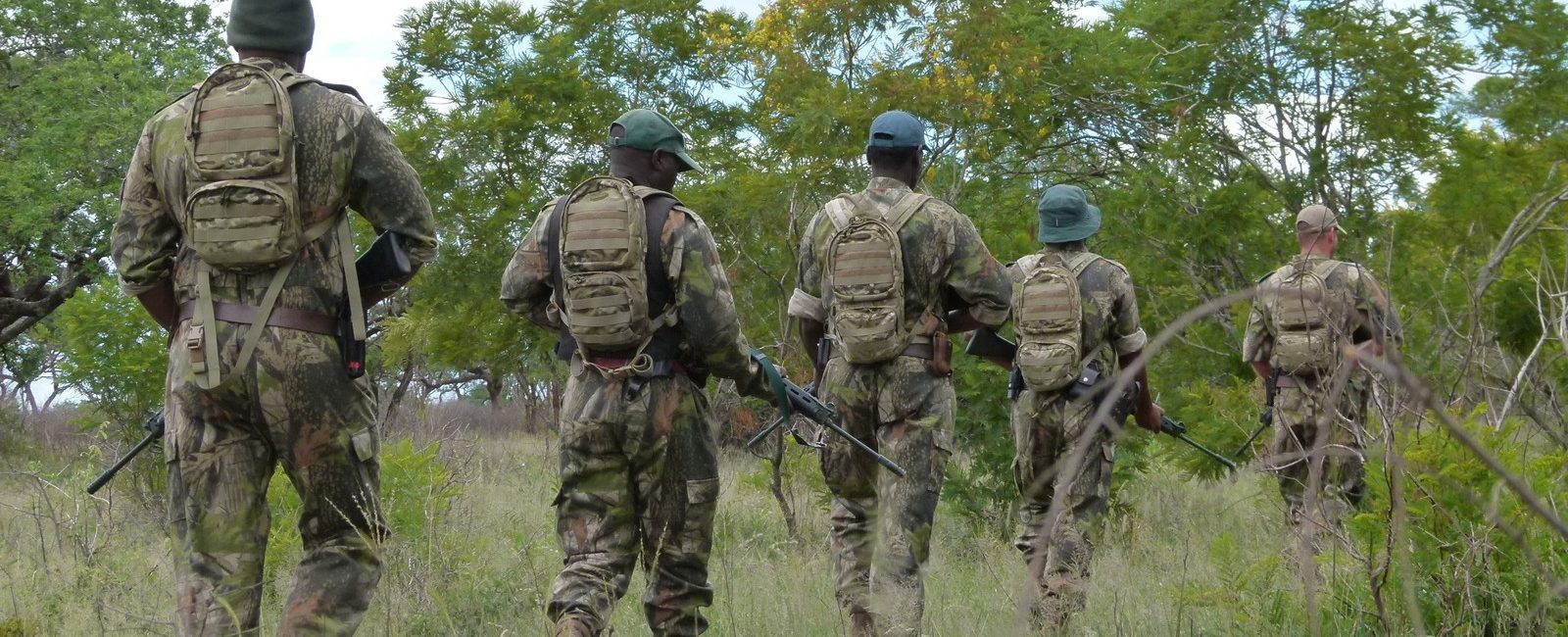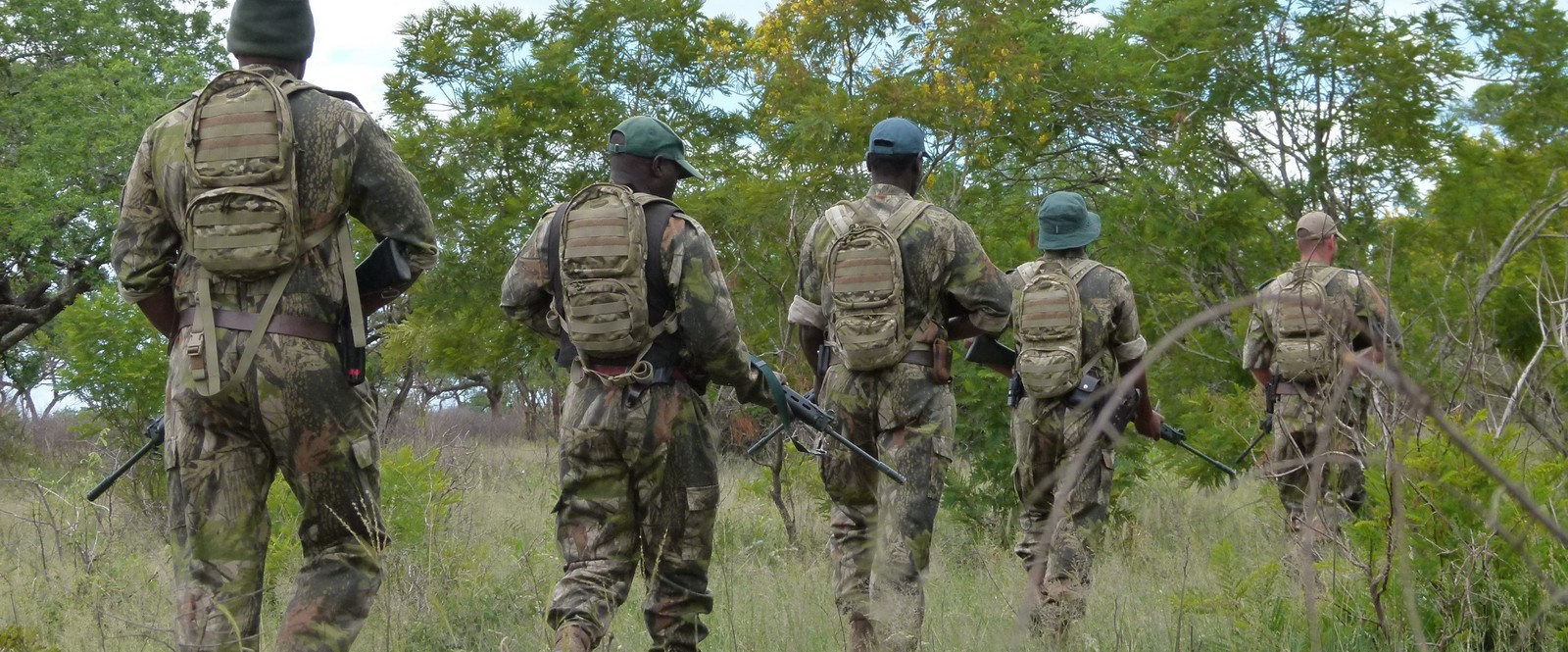 South Africa: uMkhuze Game Reserve
At 360km², uMkhuze Game Reserve is the less well-known little brother of Hluhluwe-iMfolozi Park but, as one of the few remaining strongholds for South Africa's indigenous black rhino population, it is well deserving of our support.
Declared a protected area in 1912, the Reserve is part of the iSimangaliso Wetland Park, a UNESCO World Heritage Site in northern KwaZulu-Natal, South Africa. Renowned for its bird diversity, uMkhuze's combination of different habitats, including acacia savannahs, wetlands, rivers, cliffs, and rocky outcrops, provides a haven for more than 450 species of birds, making it a twitcher's paradise. However, it is also home to a bountiful array of mammals from kudus to klipspringers and ratels to rhinos.
uMkhuze's black rhino population is one of two original populations in KwaZulu-Natal, making their protection a top priority. This population has played a vital role in reintroduction projects to re-establish locally extinct populations in many other protected areas, including the famous Kruger National Park.
The problem
In recent years, KwaZulu-Natal has become one of the hardest-hit regions of South Africa by poachers. The poaching crisis continues to approach a point where the number of rhino deaths outnumbers rhino births and could ultimately lead to a declining population of black rhinos. All this has been exacerbated by droughts across southern and East Africa, resulting in a lack of vegetation cover, making rhinos and their calves all the more vulnerable to poachers and disease.
Fortunately, illegal incursions onto uMkhuze have been few and far between in recent years. Perhaps aided by the natural barrier of the uMkhuze River, no rhinos were poached in the Reserve during 2022. However, with poaching continuing to rise in the rest of KwaZulu-Natal, and with the Reserve being adjacent to densely populated communities known to be a source of poachers, it is only a matter of time before poaching attempts resume, making it essential that we do not become complacent.
Furthermore, general ongoing operations inside the Reserve have become more difficult due to a lack of income and a gradual loss of staff through natural attrition and the resulting vacancies not being filled. These issues have been compounded by South Africa's continued power outages, the re-establishment of a Foot-And-Mouth Disease Management Area preventing the sales of live animals, and the reductions of government subsidies.
How is the uMkhuze Game Reserve tackling this problem?
Ezemvelo KZN Wildlife, the state agency responsible for uMkhuze Game Reserve, covers basic operating expenses, but, as the poaching crisis has deepened, the costs of conservation have spiralled and budget cuts have put rangers under pressure.
Due to the threat of poaching in the Reserve, field rangers and the anti-poaching teams have been stepping up their monitoring and patrolling efforts in the area. This has included regular foot and vehicle patrols, as well as aerial-assisted surveillance. Data are also being collected to monitor the black and white rhino populations.
"Our dedicated staff literally work around the clock in adverse conditions to secure our wildlife as well as the integrity of the Park."
Eduard Goosen, Conservation Manager, uMkhuze Game Reserve
Thanks to the team's efforts, the Reserve's black rhino population remains one of the Province's most successful. Several births have been recorded recently and a few individuals have been earmarked as surplus to the Reserve, meaning that these animals can be captured and translocated to establish new populations or bolster existing ones in the species' former range.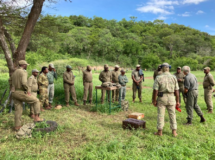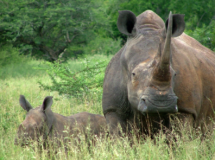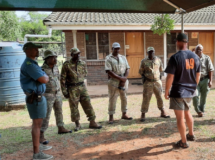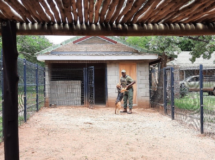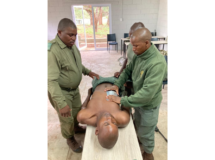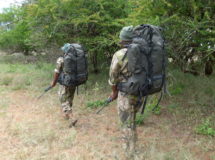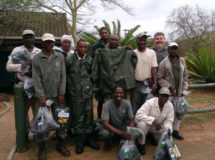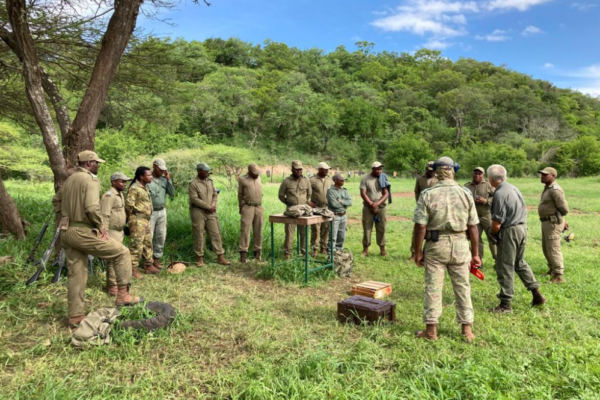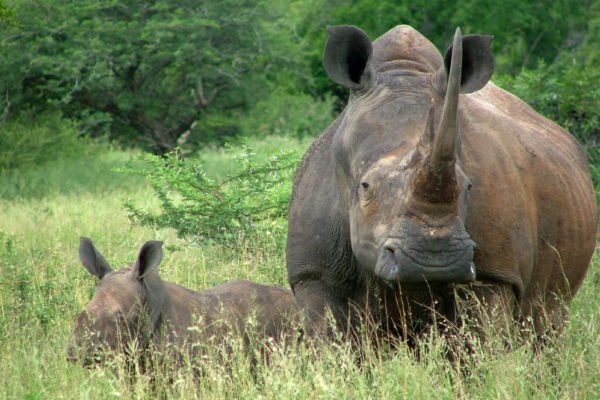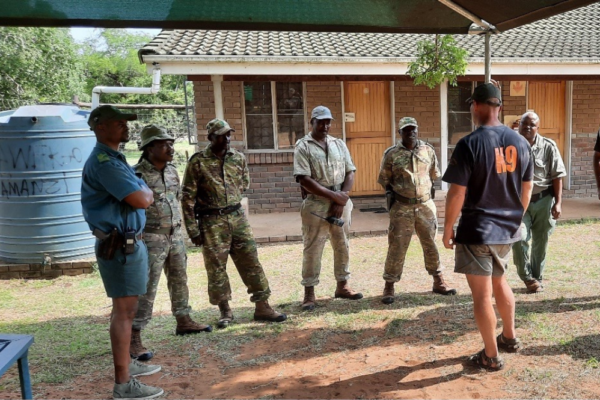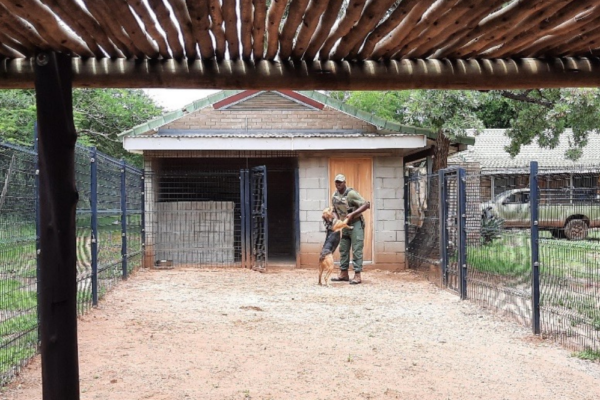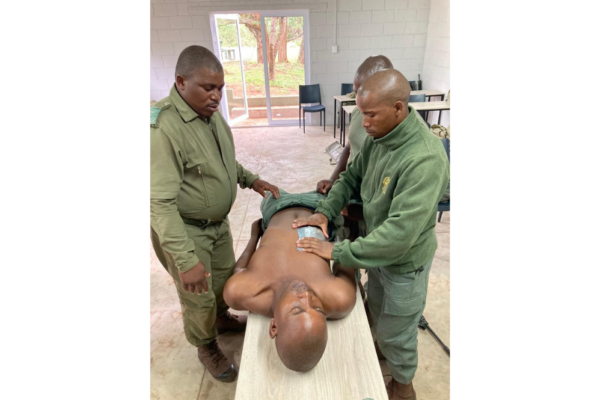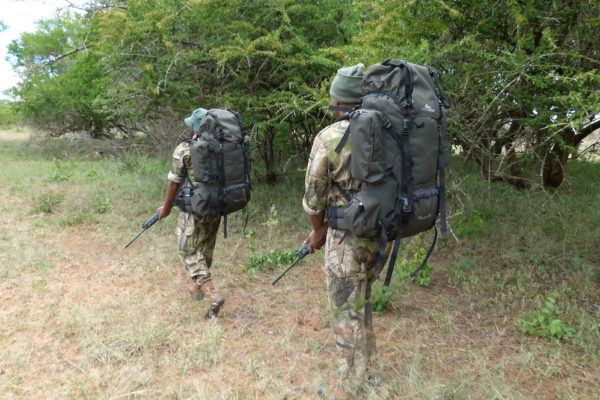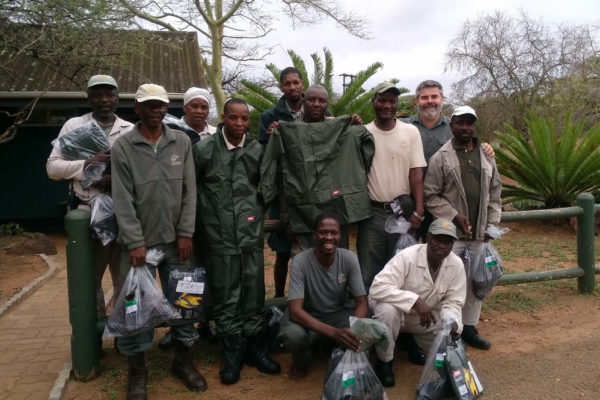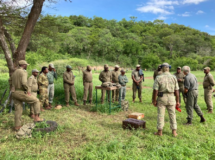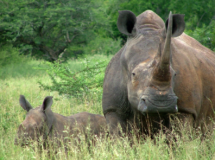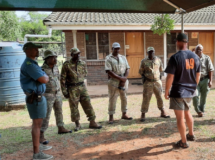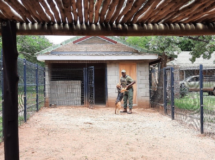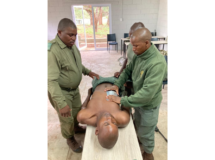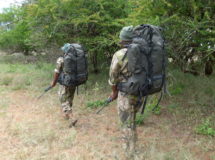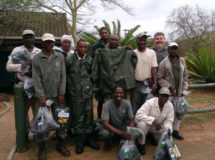 Our work
Our focus has been on enhancing staff morale and equipping field rangers operating under extremely difficult conditions to perform their duties more effectively and with greater support. For example, we've helped improve ranger camps by funding solar-power installations at ranger outposts, water tanks, and power sockets for charging radios. Most recently, our funds have been allocated towards essential monitoring and law-enforcement equipment, including the running costs of a light surveillance aircraft and training the pilots, the salary for a dedicated Rhino Monitor, vehicle tyres, and computer equipment. We've also funded accommodation upgrades, equipped rangers with uniforms, and even purchased a new biting sleeve to aid the training process of the Reserve'scanine unit.
"The improvement of services and the living and working conditions of our field rangers goes a long way to ensure they are properly motivated to face their daily strive. A hot, decent meal with a warm shower is as pivotal as the much-needed purchases of decent torches, backpacks, binoculars and other equipment".
Eduard Goosen
Finding the funds to continue these operations across Africa is a never-ending task, and uMkhuze is no different. Whilst the team is constantly aiming to improve its Reserve's security and the working conditions of staff members, even some of the most basic items of equipment can be difficult to fund. When a water pump breaks, funds need to be made available to repair this as soon as possible, whilst vehicle maintenance and tyres have been more important than ever to enable the already thinly stretched team to cover greater distances in difficult terrain.
"In this era where the fight against rhino poaching is becoming increasingly sophisticated, there is a critical need to look after our most important assets: our staff. All the technology in the world means nothing without the correct application of the boots on the ground, and that's where the support of Save the Rhino and its donors has been so helpful".
Eduard Goosen
Protecting Rhinos
Reducing Illegal Horn Trade
Involving Communities
Bringing Experts Together