While rhinos are in danger, we need rangers to protect them. Every day, rangers are out keeping rhinos safe, despite often harsh conditions. They're regularly dealing with extreme weather, facing armed poaching gangs, and patrolling vast wilderness areas alongside unpredictable wild animals. Rangers face these and many other challenges; the obstacles are different for different rangers. And if a ranger is a woman, there can be additional obstacles to deal with each day.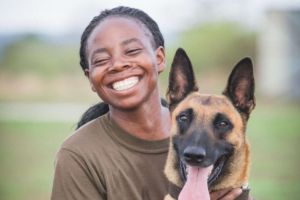 It's estimated that less than 11% of the global wildlife ranger workforce is female. Of course, bringing more women into a male-dominated profession is important to boost gender equality. But also, diversifying the workforce can help us to achieve the long-term goal of saving more rhinos (and other threatened species), by developing stronger relationships with communities and identifying new opportunities to manage parks and wildlife reserves effectively. To do this, we've got to understand the barriers that women face and then empower them to work as wildlife rangers by providing the support they need. 
All rangers must have access to the facilities, tools and support they need to do their jobs effectively. Some of these may be the same for both men and women: regular training, effective uniforms, and safe places to rest when they're off duty. But, naturally, women also have different needs to men.
At North Luangwa Conservation Programme (NLCP), in Zambia, 50 women work as Wildlife Police Officers, Community Scouts, Sector Scouts and in the Fence Maintenance team. The women working in these roles often have to overcome social barriers, such as an opposition to spending long periods away from home, and procedural barriers, such as selection processes that were designed for men. In addition, they face the obstacle of period poverty.
Without access to menstrual products, women may not be able to participate in their work effectively or have to stay at home entirely, causing lasting consequences on their economic opportunities and, if their family relies on their salary, impacting others depending on them. Furthermore, when women can't afford or don't have access to menstrual products, their physical and mental health is at risk.
In October 2021, through our partnership with ForRangers, 100 'ufulu' pads – a set of washable, reusable sanitary pads – were purchased to support North Luangwa's team. These pads will support each woman's health and wellbeing and provide them with the opportunity to continue taking part in physically strenuous and remote assignments during menstruation.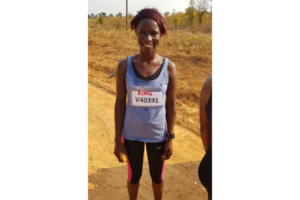 In addition to the ufulu pads, the recent grant provided funds for new sports kits for all North Luangwa's Wildlife Police Officer team, including sports bras generously donated from another charity, Smalls for All. With these new bras and kits, women are now able to participate fully in regular fitness sessions, boosting team morale and the overall health of everyone at North Luangwa. 
Funding like this is essential to help women in their daily lives at work and home, whilst improving diversity in wildlife ranger teams and ensuring that women get the support they deserve to continue doing jobs they're passionate about. A huge thank you to everyone that's donated to support this funding. And, Happy World Female Ranger Day!