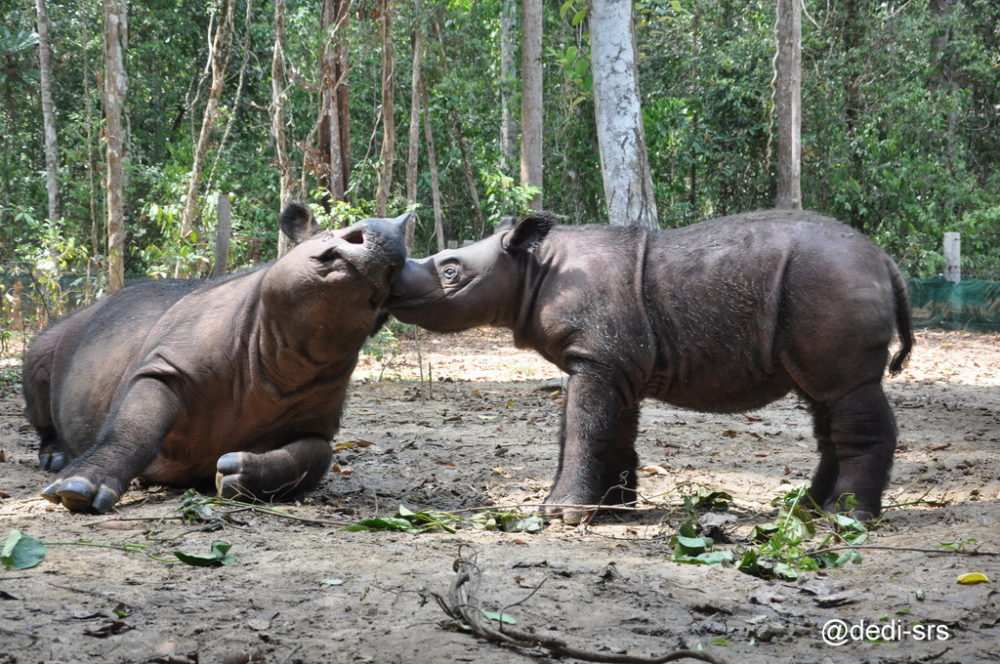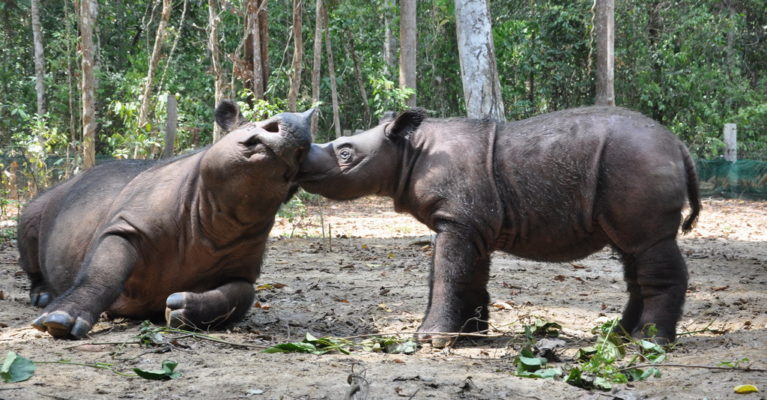 Credit: Dedi Candra
We've joined forces with Speake-Marin...
Understanding the urgency of the threats facing our planet, Speake-Marin is now launching a series of initiatives to make a positive impact. This year, we have partnered together to develop a limited edition of nine timepieces, beautifully handcrafted to feature a sculpted rhinoceros on the dial of the watch. Part of Speake-Marin's 'Art-Series' collection, this timepiece has taken more than 40 hours to hand-craft, portraying a striking rhino image.
With each piece sold, a donation will be channelled to enhance the conservation efforts of one of the rarest rhino species, the Sumatran rhino.
Roaming the Earth for thousands of years, its population has declined drastically. Today, with fewer than 80 Sumatran rhinos remaining, the risks facing this species are extraordinary.
In efforts to rescue this precious rhino, a minimum donation of CHF 3,000 from each timepiece sold will contribute to vital conservation efforts at the Sumatran Rhino Sanctuary in Indonesia.
…and, together, we're delivering impact for rhinos in the wild
Sumatran rhinos are one of the rarest mammals on the planet. During the last 30 years, its population has dropped by more than 70%, numbering only 30-80 individuals today.
Once widespread across Southeast Asia, many of the remaining animals now live in small fragmented populations, dispersed across the rainforests of Sumatra and Borneo.
With so few Sumatran rhinos left in the world, the species' fate is at a tipping point. Today, the Sumatran Rhino Sanctuary in Way Kambas National Park in Indonesia, is at the heart of efforts to ensure the future of this Critically Endangered species. The Sanctuary is home to the only reproductively-viable, captive population of Sumatran rhinos in the world. The breeding programme aims to grow the species' numbers and it is hoped that this population will, one day, help to repopulate selected National Parks within the Sumatran rhino's range.
"In our fast-changing world – where too many stories seem to be about environmental damage and the loss of biodiversity – we recognise that we have a powerful opportunity to change things for the better. We are delighted to be partnering with Speake-Marin on this exclusive collection of timepieces, and raise awareness and crucial funds for the conservation of this precious population of Sumatran rhinos." Michaela Butorova, Partnerships Manager
Thank you!