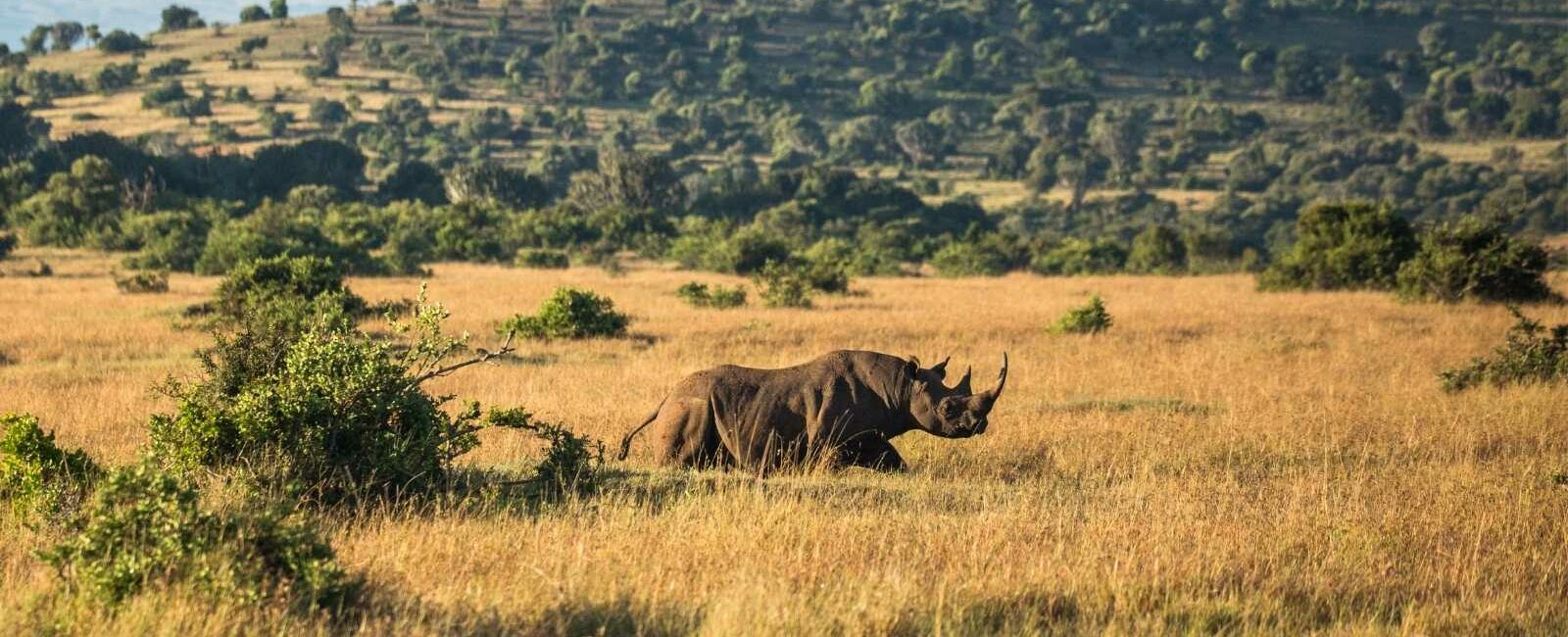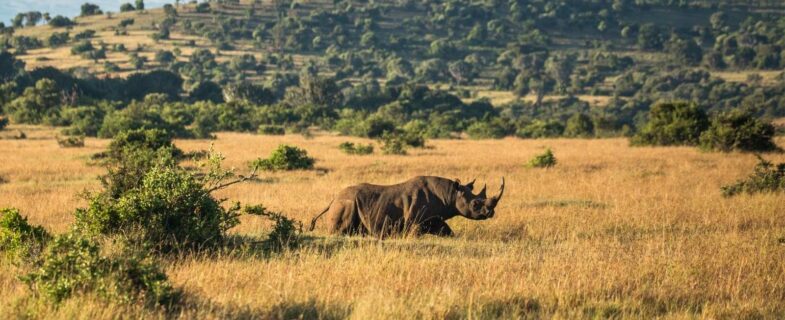 Kenya: Borana Conservancy
Borana is one of Africa's newest rhino conservancies, and one of its most successful.
In 2013, black rhinos were reintroduced to Borana Conservancy — the first time rhinos had roamed on its land for more than 50 years.
The problem
In the 1970s Kenya's rhinos suffered heavy losses to poaching, reducing their numbers drastically. In addition, human population growth has left very little space for Kenya's rhinos to recover. Wildlife authorities in Kenya aim to increase the country's black rhino population to 2,000 animals, and are working with conservancies like Borana on a long-term plan to create and grow large-scale new habitats with round-the-clock protection. Poaching continues to be a constant threat to Kenya's rhinos and elephants. Furthermore, the Laikipia region has suffered from drought and political instability in recent times.
How is Borana Conservancy tackling this problem?
Borana Conservancy consists of 32,000 acres of arid grassland in Kenya's Laikipia region and started life as a cattle ranch. It was converted into wildlife havens and eco-tourism lodges throughout the 20th century. It is near to Ol Jogi, Solio Game Reserve, and Ol Pejeta, all famous for their rhinos. Its closest neighbour, however, is Lewa which, since the 1980s, has continued to protect a thriving black rhino population. In 2013, the dividing fence between Lewa and Borana was taken down to open up a combined 94,000 acre new sanctuary, connecting the neighbouring ecosystems and providing enough space to ensure Kenya's rhino population can continue to grow. This was a huge undertaking, made all the more worthwhile when, soon after the rhinos had settled into their new surroundings, a new rhino calf was born.
Cattle are of huge importance to local communities dependent on livestock for the local economy. Grazing land is in short supply, and tensions amongst different ethnic and political groups can cause problems. Borana is one of many wildlife havens that actively works with neighbouring communities to allow managed grazing within the Conservancy, thus generating income for the herders and a small share in profits from livestock sales for Borana, while the cattle dung enriches the grassland for all species.
Like all rhino conservation projects, the team at Borana has to manage and monitor the population and provide veterinary care if a rhino or calf is sick or injured. And, to counter the threat of poaching, they need to invest in security including rangers. Borana works very closely with its neighbour, Lewa Conservancy, on anti-poaching issues.
Borana's rangers receive annual training alongside Lewa's rangers, this includes military tactics as well as first aid and other field-craft techniques that will not only lead to anti-poaching successes but will also greatly enhance their safety and welfare.
Protecting Kenya's rhinos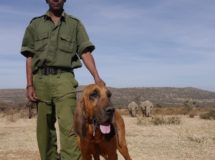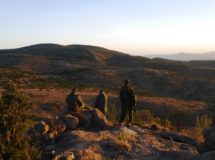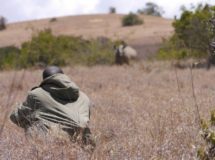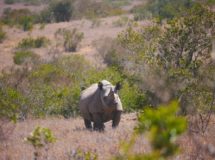 Poaching continues to be a constant threat to Kenya's rhinos and elephants.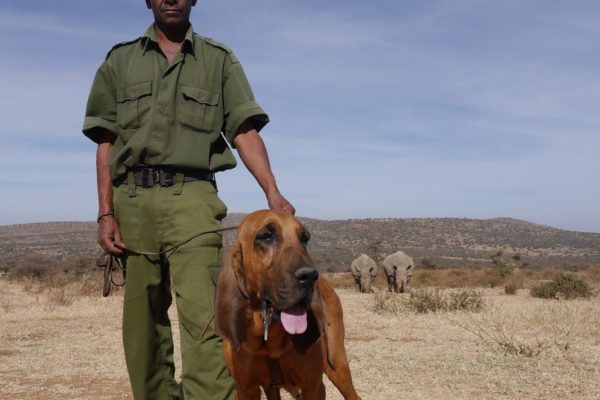 We've worked closesly with the Rhino Dog Squad in Borana.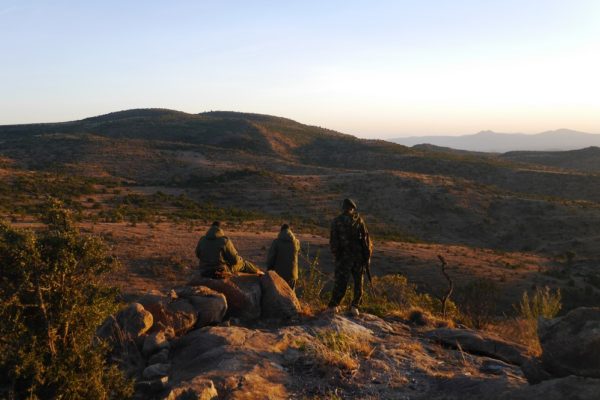 The Borana Conservancy consists of 32,000 acres of arid grassland in Kenya's Laikipia region.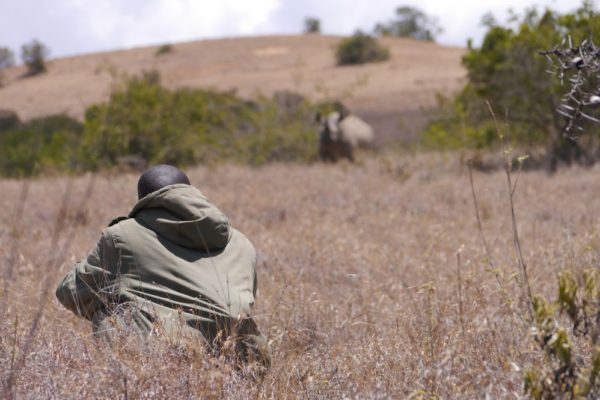 We support rangers to protect rhinos.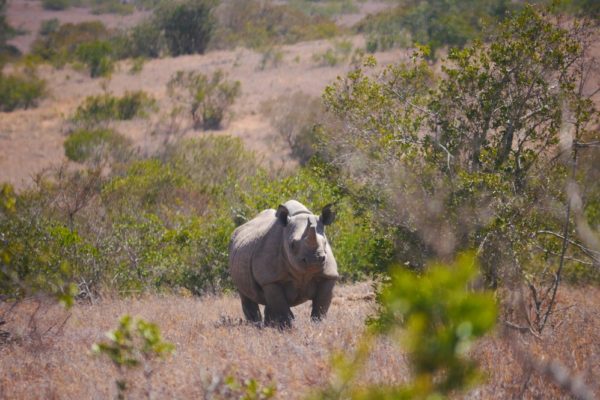 A black rhino at Borana Conservancy.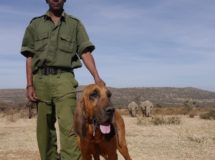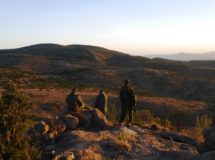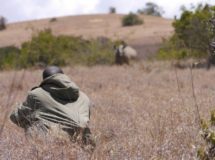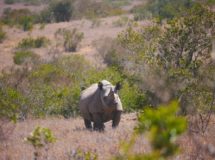 Our work
Save the Rhino International has supported the heroic work of rangers at Borana Conservancy, helping to keep rangers safe and motivated, both for their own welfare whilst working under tough conditions, and for the welfare of the rhinos they protect.
Our funds have gone towards purchasing equipment for rangers – from the basics like better backpacks and boots, to training and new ranger accommodation – to provide some comfort after long days out on patrol.
We also fund anti-poaching dog units that not only help catch poachers but have also been deployed to find lost children and stolen livestock or property.
Rhino Dog Squad Appeal 2015
Protecting Rhinos
Reducing Illegal Horn Trade
Involving Communities
Bringing Experts Together