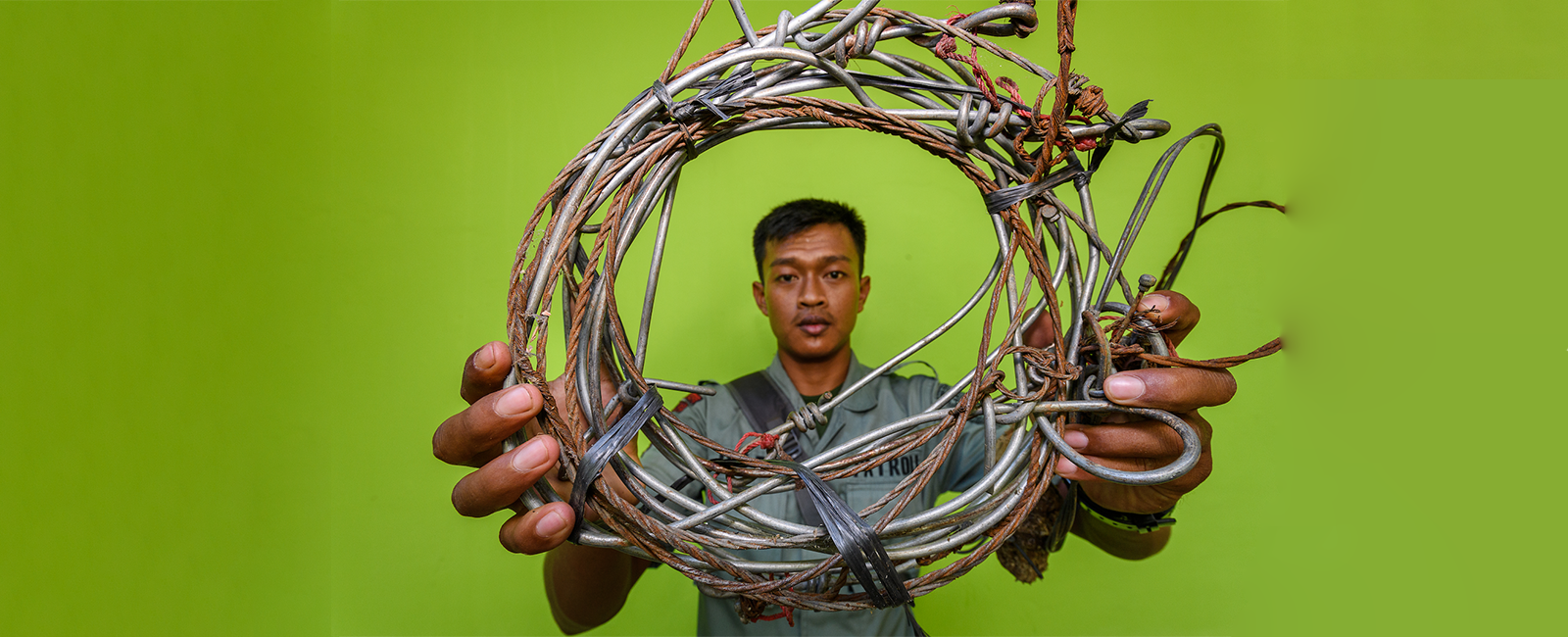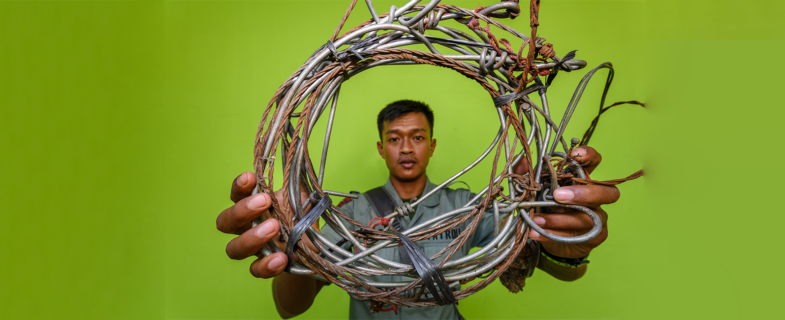 Indonesia: Way Kambas National Park
Found on the south-east coast of Sumatra with the ocean on one side and human settlements on the other three, Way Kambas National Park (WKNP) and the biodiverse forests within it are isolated and threatened. Harbouring more than 125,000ha of habitat, the Park is the only National Park in the country without a buffer zone, making it easily accessible to poachers, loggers, and illegal settlers.
Once declared all but wiped out from its forests by 1961, the Park's population of Sumatran rhinos was rediscovered during the 1980s. Other threatened species found within the Park's boundaries include Sumatran tigers, Sumatran elephants, false gharials, sun bears, tapirs, dhole, primates, and birds.
The problem
The Sumatran rhino is probably the rarest and most endangered large land mammal on earth, having been extirpated from more than 99% of its former range. The Indonesian Government reports that there are fewer than 80 individuals remaining, whilst the latest report released by the IUCN in preparation for CITES CoP 19 in Panama paints a more cynical picture, warning that there are just 34-47 individuals surviving. Furthermore, as human encroachment increases into their habitats, any remaining rhinos wander in search of more remote tracts of forest. This makes finding, accurately counting, and protecting them even more complicated and time-consuming: time that we simply do not have.
Hunting for their horn was the primary threat to the species and, during the early 1990s, the poaching of Sumatran rhinos was at a concerning level. It was reported that up to 10 animals were killed during a four-month period in Kerinci-Seblat National Park alone. Sadly, the rhinos have now disappeared entirely from this Park and other forests soon followed suit, losing their rhinos one by one. With signs of their presence in Bukit Barisan Selatan National Park diminishing by more than 70% between 2007 and 2012, it is likely that Sumatra's last rhinos are now only found in the Gunung Leuser National Park, in the north of the island, and in WKNP. A tiny population is also still found in Kalimantan (the Indonesian part of Borneo).
Unfortunately, this issue has been compounded by high rates of forest clearance. One-third of WKNP's potential rhino habitat has been lost to illegal agricultural expansion, whilst logging and forest fires set by poachers threaten what remains. Once the vegetation is burnt, new shoots attract species such as Sambar deer into the open, making them easy targets for the poachers. However, there are other traps set by poachers that are more dangerous to rhinos. Snares are now abundant in the forests of Southeast Asia and they do not discriminate between the animals that happen to put a foot through the noose, whether it's a wild boar or a rhino. In recent years, Sumatran rhinos have been observed with injuries acquired from snares such as missing feet and some (including a young female discovered by conservationists during 2016 in Kalimantan) have likely died due to complications from their wounds.
How are these problems being tackled?
In August 1995, the Rhino Protection Unit (RPU) programme was started by local and international organisations to monitor and protect Indonesia's last remaining Javan and Sumatran rhinos. It was intended that these teams would strengthen the protection and management of the few National Parks in which these rhinos still inhabited by working in close cooperation with the Parks' management. With the full support of the Indonesian Ministry of Forestry and Environment, our partner, the International Rhino Foundation, manages a long-running partnership with Yayasan Badak Indonesia (YABI), an Indonesian NGO that operates and manages the RPUs. Similar patrol units known as Wildlife Protection Teams (WPTs) are deployed in the forests of the Gunung Leuser National Park, north Sumatra.
Candidates are employed from the local communities and must take part in a rigorous recruitment process involving intense physical exercises such as trekking, running and swimming before receiving training courses in field exercises and law enforcement. Once deployed in the field, the 4-man teams are made up of three highly motivated RPU members, together with a ranger from the Ministry of Forestry, who patrol the forest for 15 or 16 days at a time to destroy snares / traps and apprehend poachers. In WKNP, the RPUs cover a total of 18,000km through the forest each year. Through intelligence operations, RPUs also proactively prevent poaching attempts before they take place and closely cooperate with the police on the prosecution of wildlife criminals.
With much of the abandoned farmland inside the Park's boundaries seriously degraded, our partners have been cultivating and planting saplings of native tree species, including agarwood, alstonia and jackfruit, at various sites. Since the pilot programme was initiated during 2018, more than 120 acres have been planted. Local people have been heavily involved and many are directly employed to plant trees or hired as part of the new Reforestation Protection Unit.
However, the project has not come without setbacks. One site that had been replanted with more than 15,000 saplings was later destroyed by a fire, likely set by poachers. This did not deter our partners or the Park's staff, and work began shortly after the flames were extinguished to replant the site. More procedures were put in place to reduce the chances of this happening again.
Being in a tropical, moist climate means that vegetation matures much faster and it should not take more than four or five years before the habitat is suitable for rhinos. Signs of tapirs, elephants and even a tiger have already been observed within the reforestation sites. It is hoped that signs of a rhino may soon follow.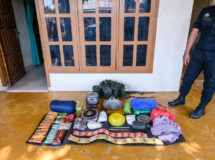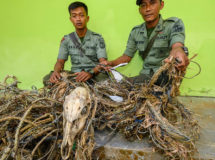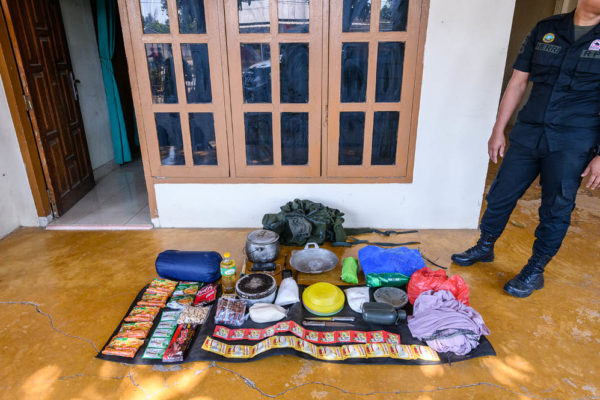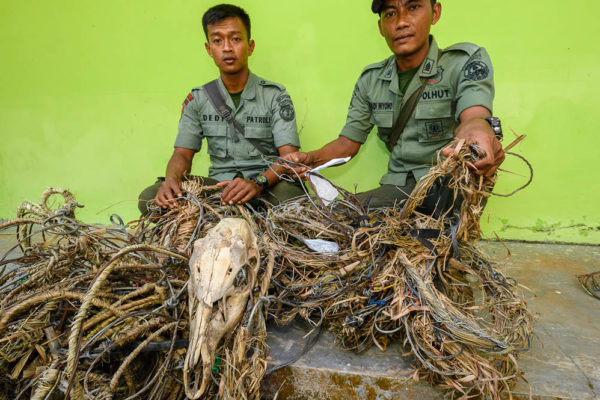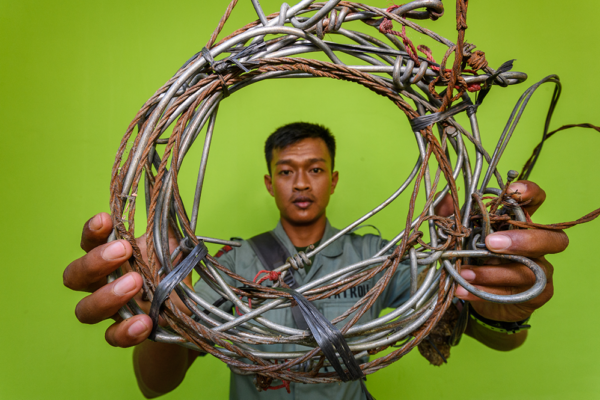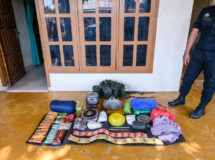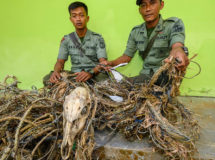 Our work
Save the Rhino International is a strategic partner of the Sumatran Rhino Survival Alliance and has been supporting the work of the RPUs and the reforestation projects in WKNP. Most recently, funds have also been provided to purchase camera traps to help monitor individual Sumatran rhinos, as well as radio telecommunications and satellite phones to aid the dissemination of information in the remotest of rhino habitats.
Protecting Rhinos
Reducing Illegal Horn Trade
Involving Communities
Bringing Experts Together