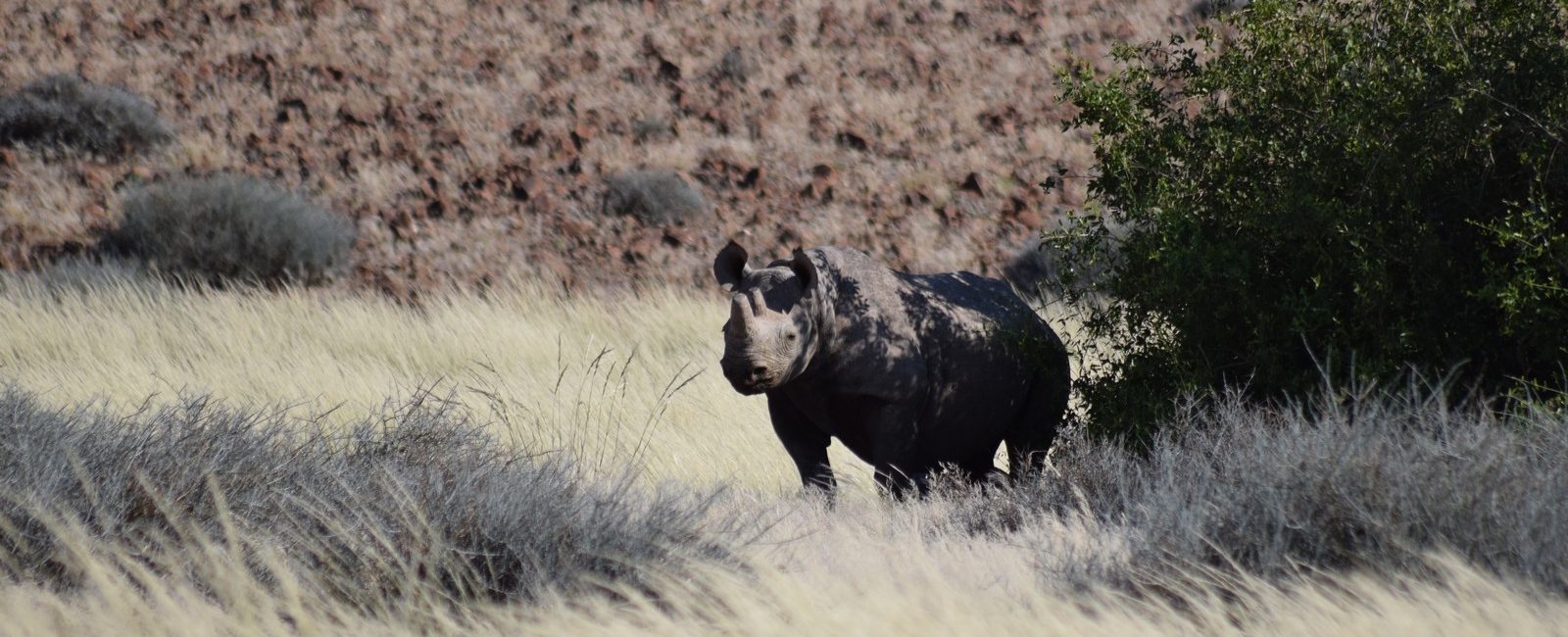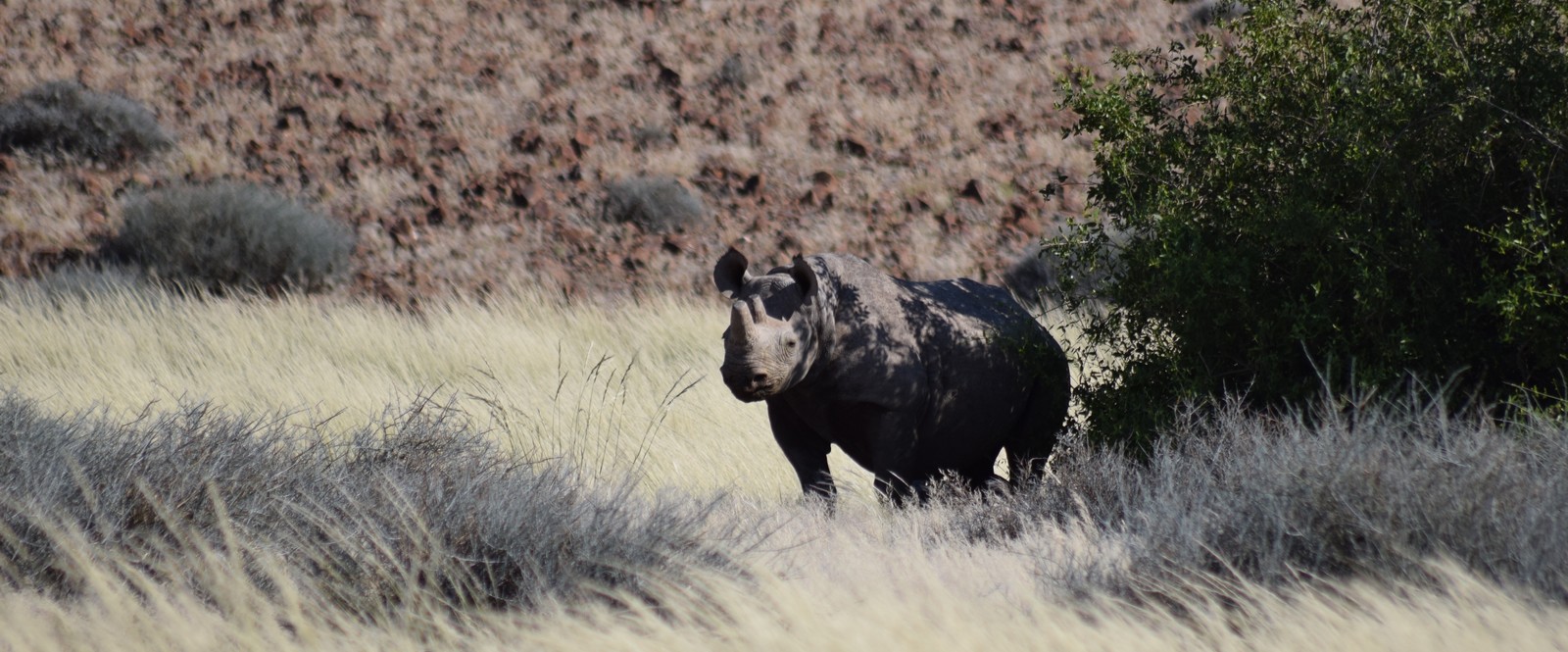 Namibia: Save the Rhino Trust
The Kunene Region of Namibia is a vast, rugged, and remote wilderness, home to a unique population of rhinos. This is the home of the desert-adapted black rhino (Diceros bicornis bicornis) – a subspecies of black rhino, only found in this area.
The problem
In the early 1980s, prolonged drought and rampant poaching took a heavy toll on the Kunene Region's desert wildlife, in particular the desert-adapted black rhino subspecies. Little information was known about this animal's habitat. Anti-poaching efforts did not exist and the black rhino population in the Kunene was reduced to dangerously low numbers.
In 1982, Save the Rhino Trust was formed to reduce poaching and save these animals from the brink of extinction. Their approach was simple but highly effective: offer poachers a more secure livelihood as wildlife guards. After three decades of Save the Rhino Trust's pioneering efforts and collaboration with the Namibian government and communities, the black rhino population grew steadily in size. The region is now home to the last truly wild population of any rhino species on the planet; the largest to persist outside national parks. The country itself hosts 34% of the world's remaining black rhino population, and 90% of the south-western subspecies.
However, the threats facing rhinos are now greater than ever, with the current poaching crisis reaching high levels in recent years across Africa.
How is Save the Rhino Trust tackling this problem?
Like many other rhino conservancies across Africa, funds were increasingly channelled into costly anti-poaching operations and beefing up security and routine rhino monitoring in Namibia. The changes put into place by Save the Rhino Trust have clearly had an impact on the poaching threat, given the rise and then decline in incidents in the Region between 2012 and 2016. However, with the continued pressure in other parts of Namibia and given the threat that organised criminal gangs pose to rhinos, it is essential that Save the Rhino Trust maintains its intensive patrolling, which acts as a deterrent to would-be poachers.
Our work
Due to the vast distances that need to be covered, across rugged desert terrain, rhino monitoring operations can take their toll on vehicles making this is a significant cost. As well as supporting the purchase of vehicles and fuel, Save the Rhino funds personnel costs, food for staff on patrols, uniforms, and the costs of running Save the Rhino Trust's operations, including the base camps.
We have supported Save the Rhino Trust since the early 1990s with grants from our funds as well as through fundraising events (Desert Trek Namibia in 2005 and Rhino Cycle Namibia a number of years) and assisting fundraising applications. Our CEO, Cathy Dean, spent three months working with the staff at Save the Rhino Trust while in 2011, and since 2006, we have sent each of our interns to Namibia to spend one month working with the team.
A Conversation with Simson Uri-Khob
Protecting Rhinos
Reducing Illegal Horn Trade
Involving Communities
Bringing Experts Together