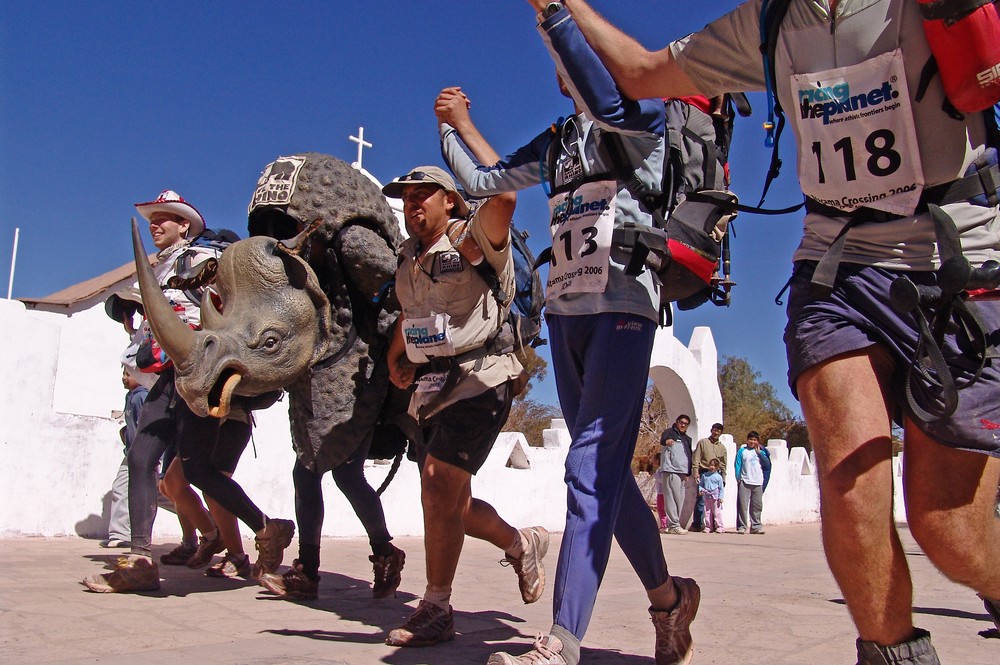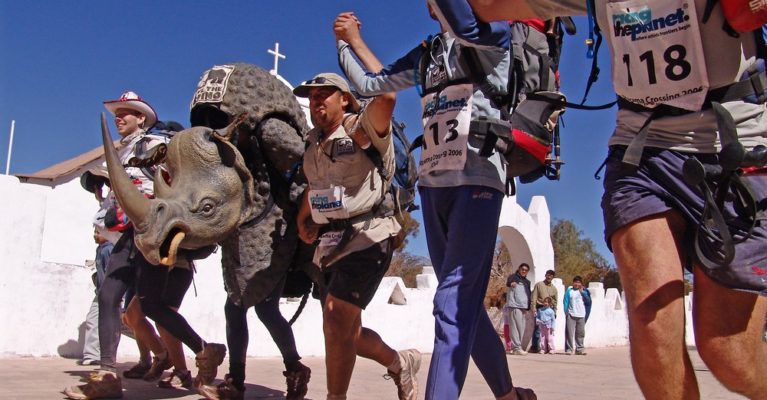 Why join?
If you are looking to make a difference, joining our Business Membership is a unique opportunity to showcase your corporate social responsibility while making a stand for rhino conservation. Becoming a Save the Rhino Business member gives your company a chance to stand out as you support Critically Endangered rhinos living in some of the planet's most important ecosystems.
We'll keep in touch and share our latest news and ideas for getting your employees on board. From attending our events and meeting the people saving rhinos every day, to fundraising at work and having fun with your team, your colleagues will have opportunities to make a difference to rhinos in the wild.
What are the benefits?
Your Business membership comes with many great perks.
To start with, we'll provide you with an eye-catching certificate and our supporter logo which will demonstrate your company's support for rhinos by being a Business member.
Throughout the year, your team will enjoy receiving our Business membership newsletter with the latest updates from our programme partners on the ground, who work day in, day out, on the front-line of conservation. We'll share stories from the heroes in the firing line – rangers, who work around the clock in adverse conditions to protect our wildlife.
Your team will be invited to our exciting events throughout the year, and we'll give you a shout out for any upcoming endurance events, in case any of your colleagues would relish a challenge in one of our iconic rhino costumes.
And if you wish to continue making a difference to rhinos in wild, after a year you'll be able to renew your Business membership!
How to join
The membership is suited for companies and businesses that wish to make an annual donation of a set amount, as opposed to donating a percentage from sales. To allow for flexible giving, there is no set amount to join, instead, you can choose the level of giving that is possible for your business.
Your annual membership will help us stop poaching and habitat loss so that rhinos will no longer be endangered.
If you would like to join the club, please email corporate@savetherhino.org with your company's contact details and level of membership you would like to choose, and we will be in touch as soon as we can.
If you are looking for a strategic partnership with Save the Rhino, including the use of our name and logo in your communications, click here for more information.
Thank you!
We would like to thank Michael Sullivan & Associates LLP, Precision FM, Rhinocables Ltd, Rocque Paper Scissors, ATIX, Impero Partners, Overt Software Solutions Ltd, F.U.H. NOWAK and Rhinowash Ltd for joining as Business members, helping rhinos thrive in the wild.