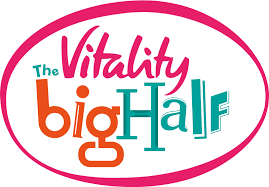 The Vitality Big Half is back for another year! So if you're looking for a step up from your 5 – 10k runs, or in need of a challenge, a half marathon could be for you!
The Big Half takes place in central London, starting at Tower Bridge (only a few minutes from our office) and finishing by The Cutty Sark in Greenwich. The race will take place on Sunday 22 August.
So why not? Are you ready for the challenge?
What about the pandemic?
The race will be COVID-secure and socially distanced. The Big Half is managed by the same organisers who stage the London Marathon (they're no amateurs!), so if the race is postponed or cancelled the organisers have assured a full refund will be offered.
Why join Team Rhino?
As part of our team, you'll receive our support from the moment you sign up, all the way until after the race. We'll also provide you with:
A Save the Rhino running t-shirt to wear with pride once when you reach £100 of fundraising
On-hand fundraising advice and support
Training and race advice from our experienced (running crazy!) team
Online fundraising resources to help you get started and smash those targets
Free fundraising resources including cardboard collection boxes, stickers and balloons
Regular updates on our conservation work and the impact of your fundraising
Find out more
Registration for the Vitality Big Half will be open soon. So don't miss out, sign up to run for rhinos today! To apply for one of our charity places, please fill out the registration form below. We will be in touch soon after.
If you've been lucky enough to get your own place we'd love for you to use it to join Team Rhino. Email us at fundraising@savetherhino.org if you would like to join the team, or if have any enquiries. We will be happy to answer any questions!