Learn more about rhinos
Did you know

22

On average, a rhino is poached every 22 hours.
Did you know

5

There are five rhino species; three in Asia, two in Africa.
Did you know

< 80

Two rhino species have fewer than 80 animals left.
The coronavirus pandemic is threatening rhinos.
Please help us to keep rhinos safe during this unprecedented time. 
Donate now.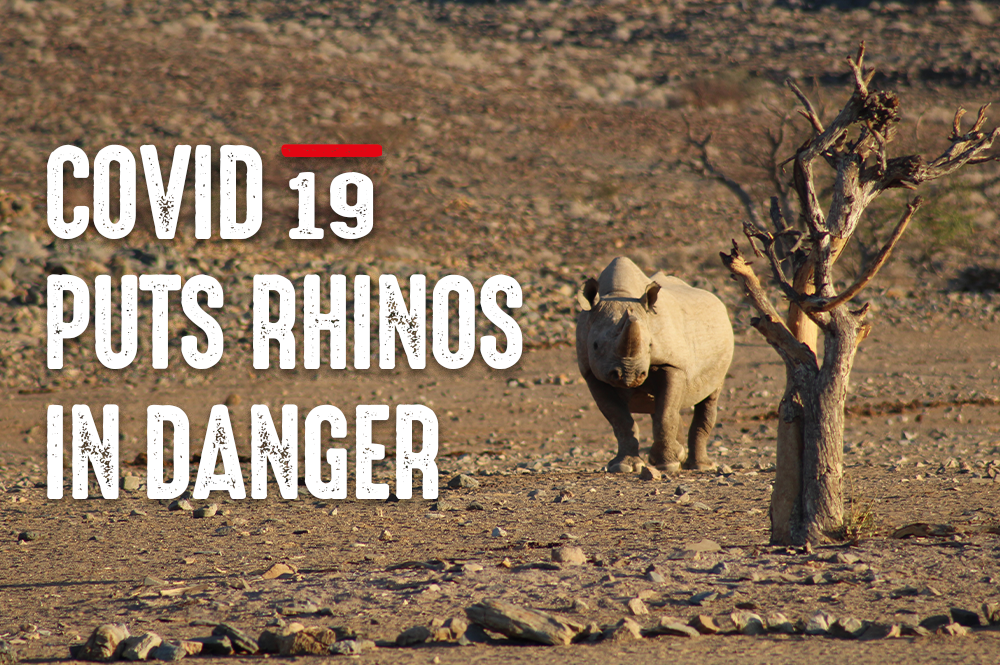 Donate today to make a difference
can purchase a foam mattress for a ranger camping on patrol
can purchase a new pair of boots that will last in the field
could help purchase a ranger's uniform that's made to last