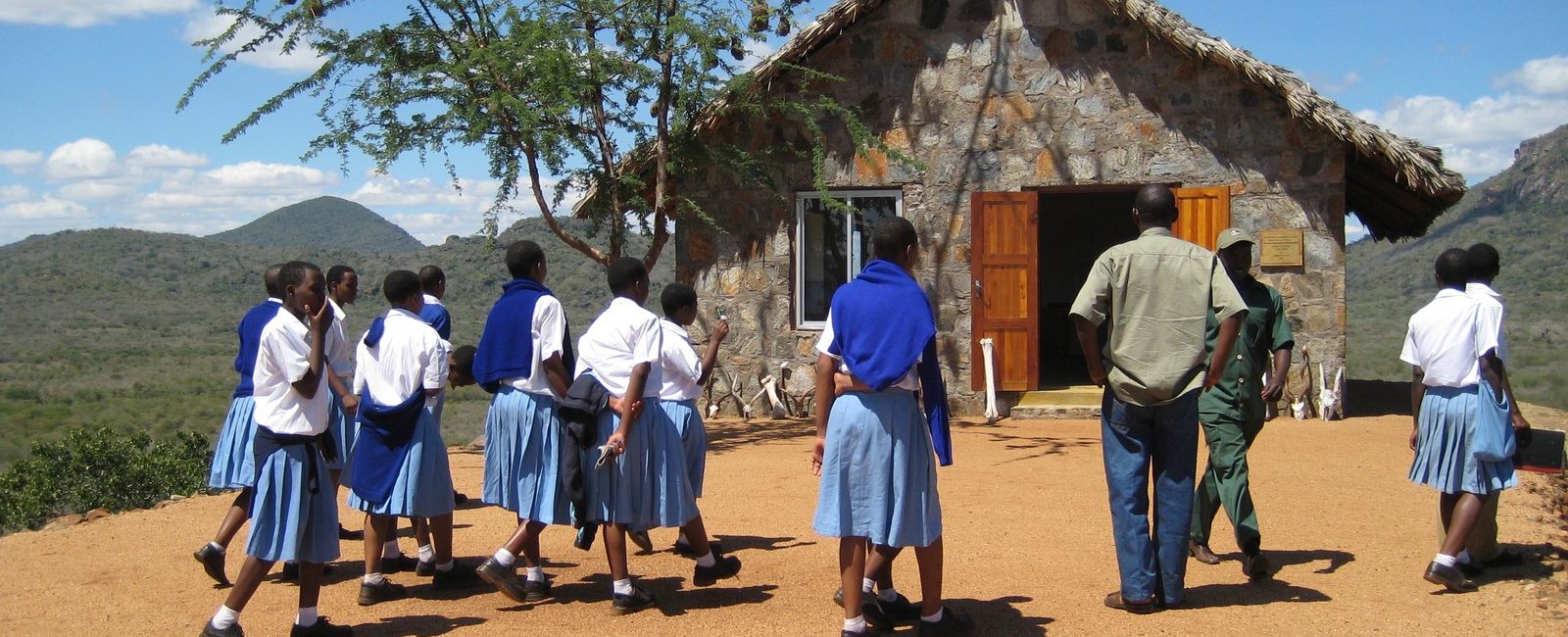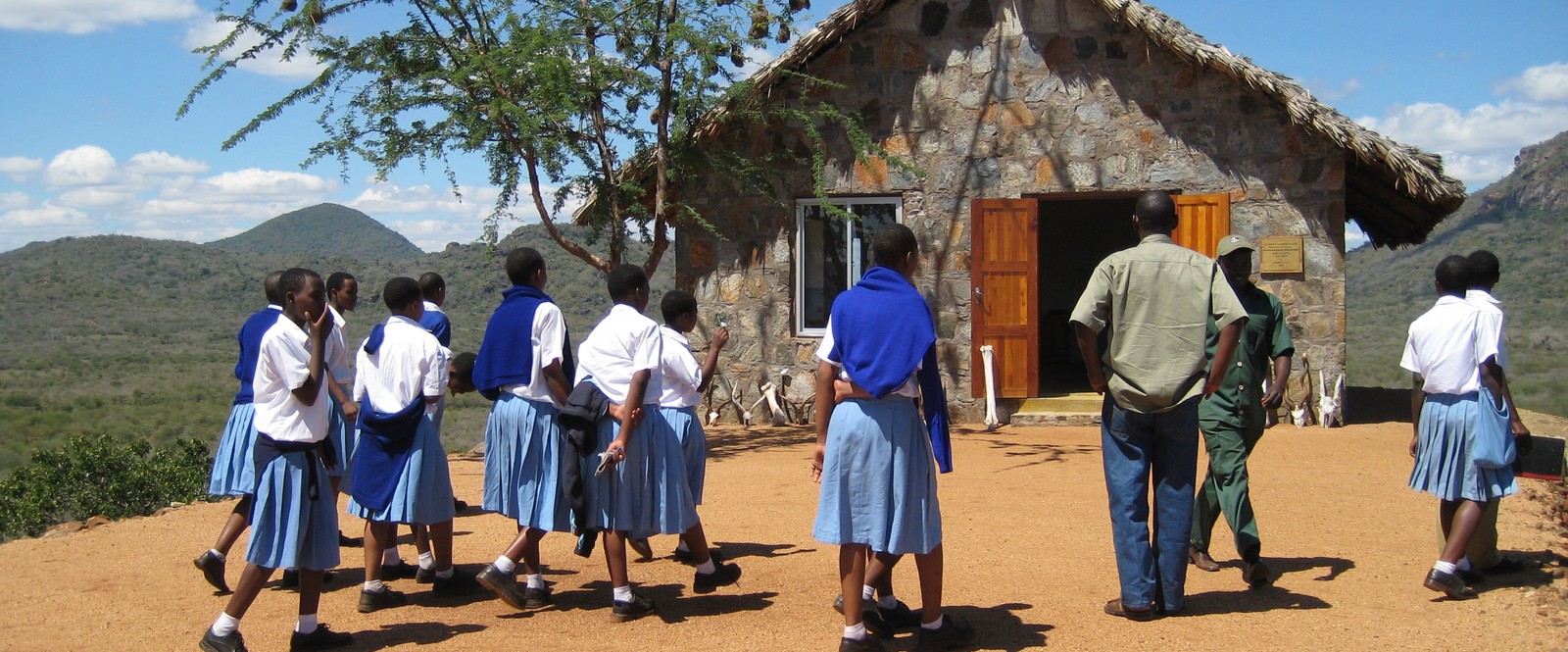 Tanzania: Rafiki wa Faru
Rafiki wa Faru, meaning 'friend of rhino' in Swahili, is an environmental education initiative within Mkomazi National Park, Tanzania. Schools from 14 villages surrounding the National Park learn all about rhinos – in the hope that Mkomazi's rhino population will never again be wiped out by poachers.
The problem
In the 1970s, more than 400 black rhinos lived within Mkomazi National Park in Tanzania. However, by the late 1980s, none remained due to the poaching epidemic that swept through East and southern Africa. Habitats and other species had also declined in quality and number.
In 1989, the Government of Tanzania invited the George Adamson Wildlife Preservation Trust to work with them revitalise Mkomazi National Park. Habitat was restored, breeding programmes put in place for endangered species, and the black rhino was reintroduced into a heavily protected fenced area within the Park: the Mkomazi Rhino Sanctuary.
The Sanctuary practises a multi-faceted approach to rhino security, including traditional protection methods such as alarmed fencing, anti-poaching patrols, aerial surveillance, training scouts and, since August 2015, deploying a canine unit. "Fortress conservation" has a vital role to play during the rhino poaching crisis. But winning the hearts and minds of local communities is also critical in ensuring that Mkomazi never experiences a mass wipe-out of its rhino population again. In 2008, to combat this threat, Rafiki Wa Faru was created to teach children living near the borders of the Sanctuary why rhino conservation is so important, and how the rhino population brings many benefits to them and their families.
How is Rafiki wa Faru tackling this problem?
The Mkomazi Rhino Sanctuary has developed an environmental education programme: Rafiki wa Faru, which means "Friend of rhino" in Swahili, targets schools and communities in 14 villages surrounding the National Park. The content of environmental education lessons and activities is specifically designed to convey important conservation messages to 13-14 year old school children but also to resonate with their friends and families, and in turn be passed on throughout the whole community.
Rafiki wa Faru covers a number of key topics. First, it provides an introduction to the black rhino and their importance in an ecosystem. This then acts as a platform to discuss the local extinction and the reasons behind it, culminating in the security measures needed to monitor and protect these populations. Other issues covered are of particular relevance to Mkomazi National Park and include the wild dog breeding programme, water conservation, and habitat restoration. Rafiki wa Faru also emphasises the benefits that come from having black rhinos in the National Park, through the employment of rangers and other workers in the day-to-day running of the Park, and the tourism industry it generates. Lessons highlight how an individual's choices and actions can impact the environment, as well as suggesting positive steps that the children, their families and local communities can take to support conservation effort.
Students also get the opportunity to meet employees and learn all about their jobs, including rangers, officers, mechanics, carpenters, animal keepers, security guards and rhino trackers, amongst others. All of these employees are role models for the students, showing girls and boys possible work opportunities for the future.
Our work
Save the Rhino International has been involved in Rafiki Wa Faru from its beginning in June 2008 when the programme was launched.
In the last year, the project has helped to pay for 30 bus visits into the National Park, reaching 866 learners, and giving out 910 Activity Booklets. As a result of learning more about rhinos through the Rafiki wa Faru programme, 6 more schools have started up Wildlife Clubs and many schools have now started up Environmental Clubs.
Your support can help ensure that a generation of children in Tanzania grow up with black rhinos, a stronger local economy benefiting from eco-tourism, and help the species continue to gain a foothold in one of its key former strongholds.
Protecting Rhinos
Reducing Illegal Horn Trade
Involving Communities
Bringing Experts Together