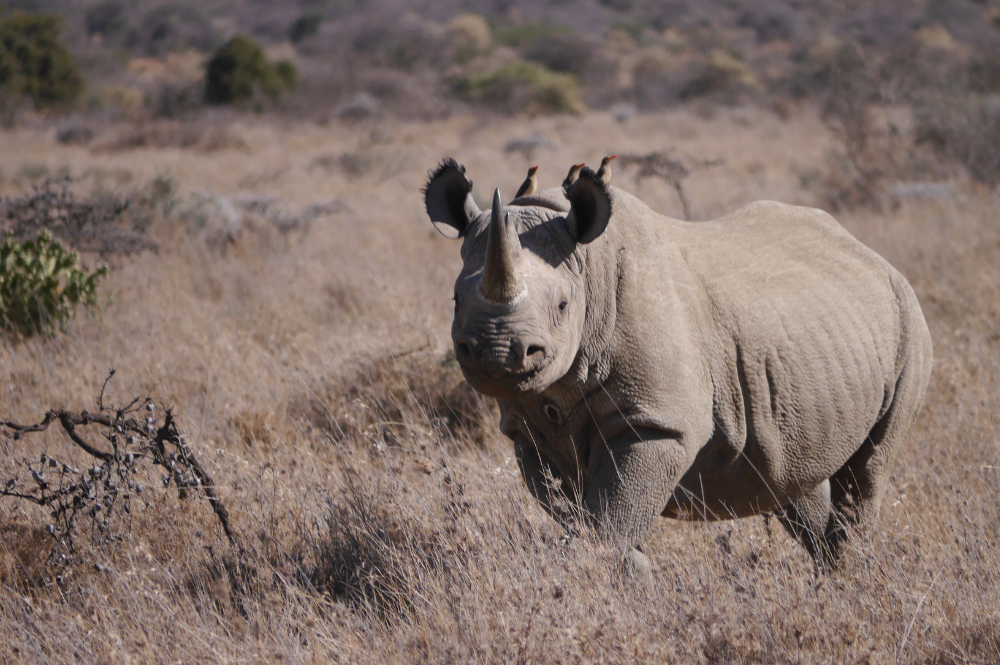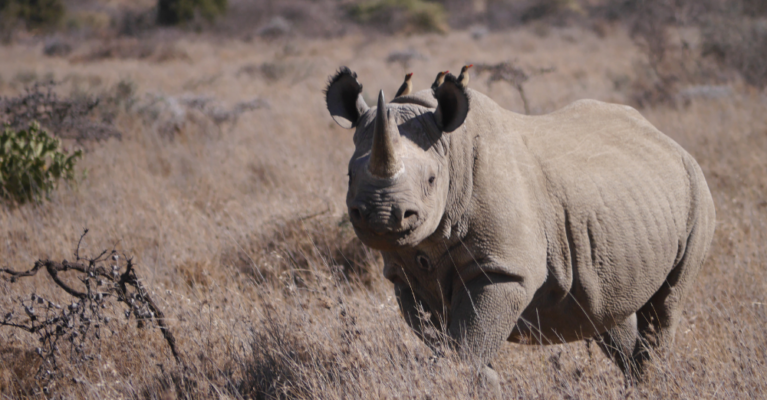 Credit: Save the Rhino International
We've joined forces with Klean Kanteen...
As part of our partnership, Klean Kanteen, one of the world's market leaders in BPA-free, stainless steel bottles, cups, tumblers and canisters, is launching a special limited edition of 100 rhino-print drinking bottles to support rhino conservation globally. For every bottle sold, 100% of net profits will be donated to Save the Rhino, going towards projects that protect rhinos in Africa and Asia.
Klean Kanteen is a certified B-Corp and environmental protection is a key part of their philosophy. Today, reusable water bottles are everywhere, but they sold the first BPA stainless steel bottles in 2004. Their principles are based on a love of conserving wild places and reducing plastic. Our values strongly align, which is one of the reasons Save the Rhino is so excited to have Klean Kanteen as a partner in safeguarding the future of rhinos.
…and, together, we're delivering impact for rhinos in the wild
"With the ever-growing problem of plastic pollution, using and re-using sustainable products is key to protecting our planet. Save the Rhino is excited to team up with Klean Kanteen for the launch of this exclusive drinking bottle, which will not only enable people to reduce plastic waste, but also join us as we work towards our vision of all five rhino species thriving in the wild. Together we can raise awareness and vital funds for the world's rhinos." Michaela Butorova, Partnerships Manager, Save the Rhino.
"We are delighted to have Save the Rhino International as a new collaborative partner to support their great work to protect rhinos. We at Klean Kanteen are also pleased to have partners who share similar goals to protect the environment, people and animals. Thinking green embodies the true culture of Klean Kanteen. Our mission statement is: "We deliver simpler solutions that inspire healthy choices and create benefit for people and the places we live and play." Kerstin Langholz, Team Leader Marketing, Katadyn.
Thank you!