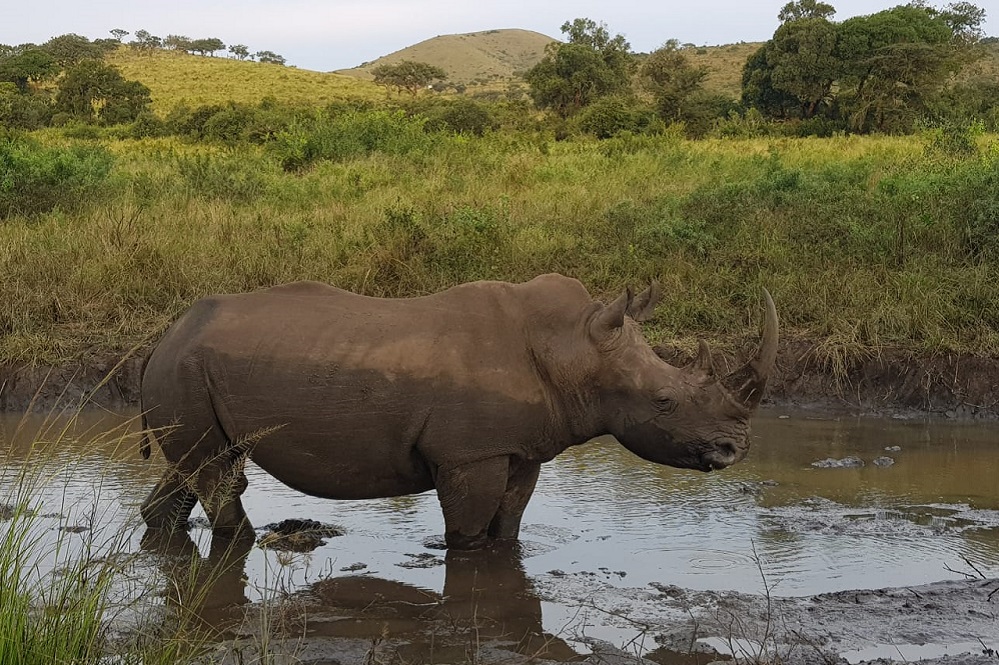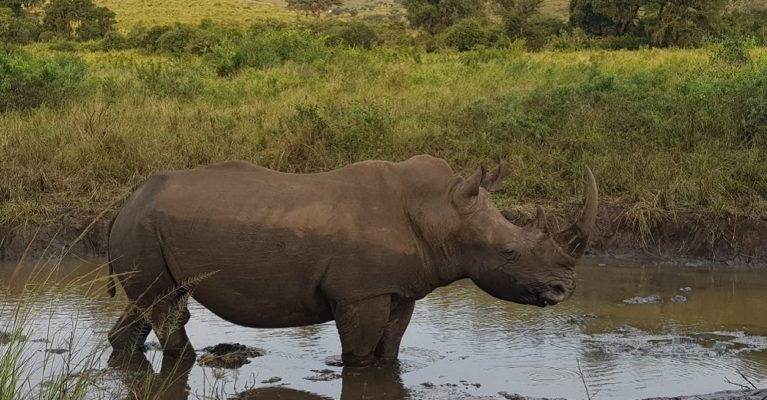 Credit: Dirk Swart
We've joined forces with Century 21 South Africa...
Century 21 South Africa is the country's leading real estate company, supporting their clients through every step of buying, renting or selling property. Now, the team at Century 21 are bringing their energy to raise funds and support South Africa's most iconic animal: the rhino.
With the majority of the world's rhinos calling the country home, South Africa is a rhino hot spot. Unfortunately, this also makes it a prime target for poachers looking to kill rhinos and traffic their horns into the Illegal Wildlife Trade. In the past decade, poachers killed more than 8,000 rhinos in South Africa. Without action, South Africa could face the unthinkable: a future without one of its 'Big 5' species.
Century 21 South Africa wants to join the fight against poaching, collaborating with others to save rhinos to be 'stronger together'. Throughout 2020, its team of property professionals will be raising funds to protect rhinos and their habitats, as well as supporting dedicated rangers protecting them. Century 21 South Africa has pledged to donate a minimum of €10,000 to support rhino conservation through their campaign, an incredible commitment to help protect our shared natural heritage.
Find out more from Century 21 South Africa CEO, Harry Nicolaides:
…and, together, we're delivering impact for rhinos in the wild
At Save the Rhino International, we work with programmes in Africa and Asia to counter the threats of poaching and habitat loss. Last year, we brought anti-poaching canine units together to share expertise, helped spread rhino conservation messages to thousands of people in China, purchased kit such as boots, tents and uniforms for rangers in South Africa and joined an international coalition to rescue the Sumatran rhino. These fantastic achievements are only made possible by working with passionate partners like Century 21 South Africa, enabling us to direct funds to the people and places delivering the greatest change for rhinos.
"We are delighted to work with Century 21 South Africa to support rhino conservation efforts around the world. Whilst recent years have seen a decline in poaching, South Africa alone is still losing one rhino every 15 hours. Thanks to the support of partners like Century 21 South Africa, we can continue providing vital resources to anti-poaching initiatives across Africa and Asia to stop rhino poaching and create a future where rhinos can thrive in the wild."
Michaela Butorova, Partnerships Manager
Thank you!